By Leah Trommer, Community Engagement Coordinator
We are impressed by Camden-Rockport Elementary School's teachers and administration, who have deepened their commitment to outdoor learning. We are working with this school through our Learning Landscapes program, which has three components: conserving land adjacent to schools, creating outdoor classrooms, and supporting educators in weaving outdoor learning into their curriculum.
Last fall, we supported the CRES' new nature-based preschool, which currently spends every day outside; the students are acclimated to their outdoor classroom and well prepared for all weather conditions. We followed last year's pre-school class up through the year and we are now mentoring the Kindergarten team in incorporating outdoor learning into their teaching, providing continuity for the students.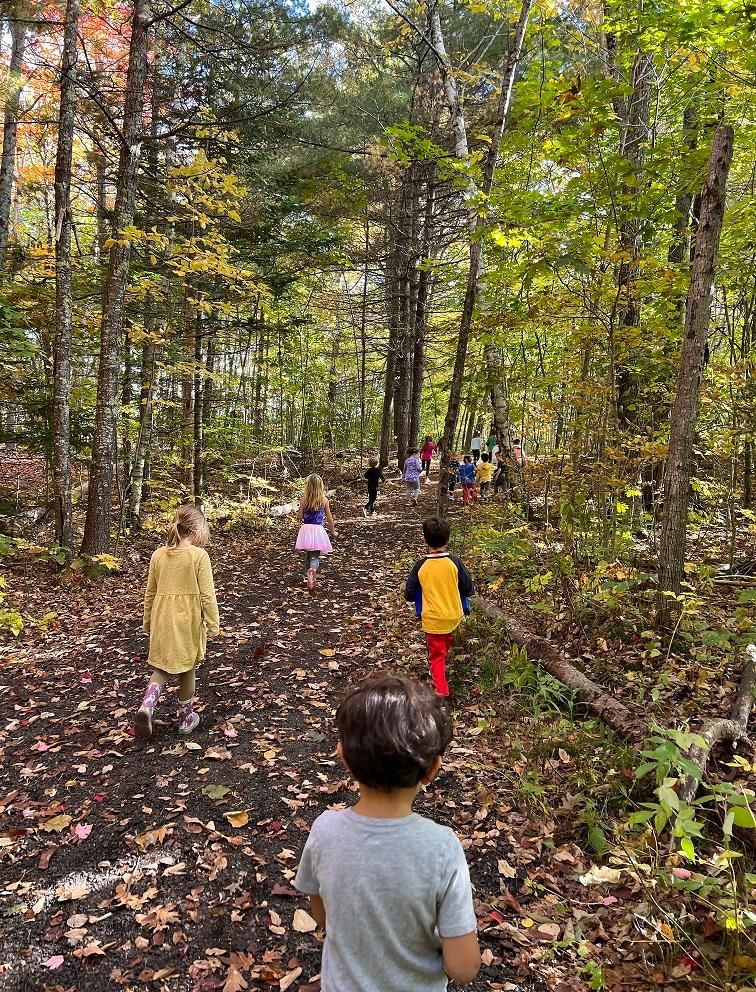 We are working closely with three incredible and dedicated CRES Kindergarten teachers: Teresa Curtis, Kim Wickenden, and Danica Carpenter and their 60+ students. This partnership is based on the model of listening to the needs of educators and providing the mentoring and resources that best suit their requests. To this end, we have been working with all 60+ students every 2-3 weeks, modeling seasonally-based experiential lessons and mini professional development sessions, so teachers can ask questions, discuss group management techniques, and delve into outdoor learning methodology.
We will be providing 40+ outdoor lessons for these students throughout the year, as we take a deep and rewarding dive together into experiential outdoor education. This partnership has been incredibly fulfilling for us thus far and we are really excited to see where it will go.