By Ryan Gates, Stewardship Program Director
Coastal Mountains Land Trust is making an effort on our preserves to provide more people the opportunity to get outside. Over the past few months we have been working with Asa Peats Landscape Design and Enock Glidden, an accessibility consultant, to improve accessibility at Beech Hill. Guided by a design drafted by Asa Peats, Tom Jackson Landscaping of Camden installed a beautiful ramp on the building and reset all the stone stairs.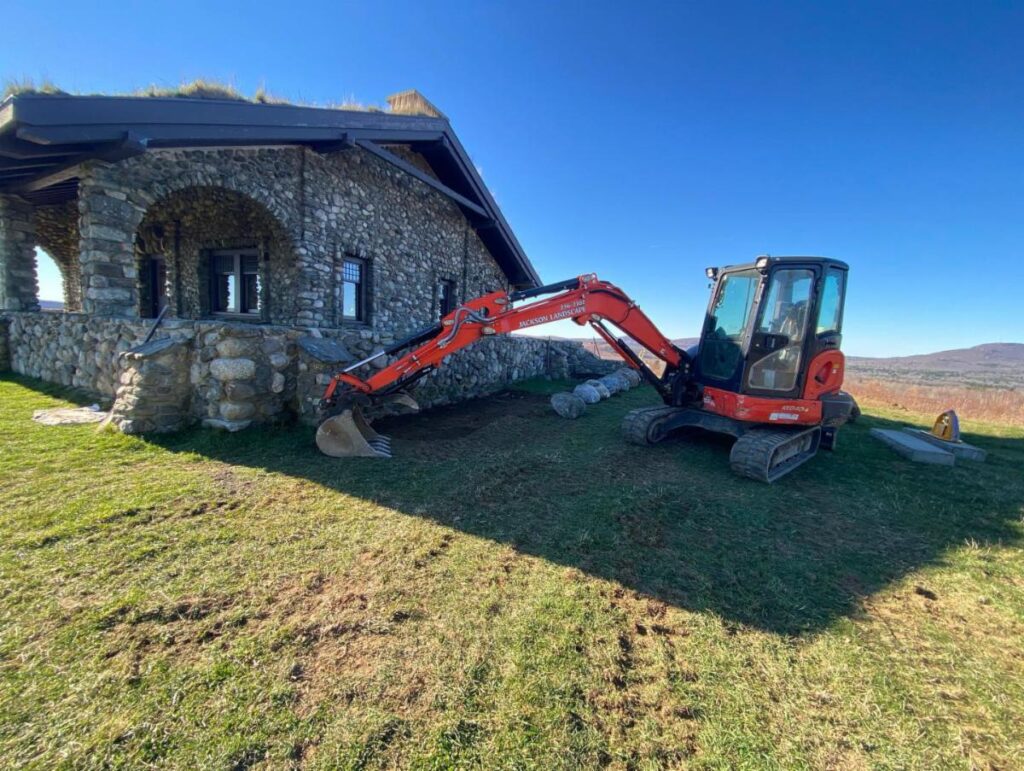 When the grass begins to grow this spring, the ramp will finish blending in very nicely. Thanks to all of those who have provided input and suggestions on this project.