By Maeve Cosgrove, Maine Conservation Corps Environmental Steward
While spring is hopefully well underway, this winter has been bright and full of excitement for our Coastal Mountains Land Trust community! Despite chilly conditions, our recent events have been a huge success and were so much fun to share with all of our participants, trail patrons, and amazing volunteers.
With support from resourceful volunteers, efforts from Maine Health and Coastal Mountains staff, and a huge helping hand from the Belfast Garden Club, the Belfast Rail Trail was set aglow to kick off the Our Town Belfast Ice Festival at the end of January! All throughout the weekend, Ice Festival attendees and community members enjoyed brisk, but beautiful walks along the harbor softly illuminated by ice lanterns.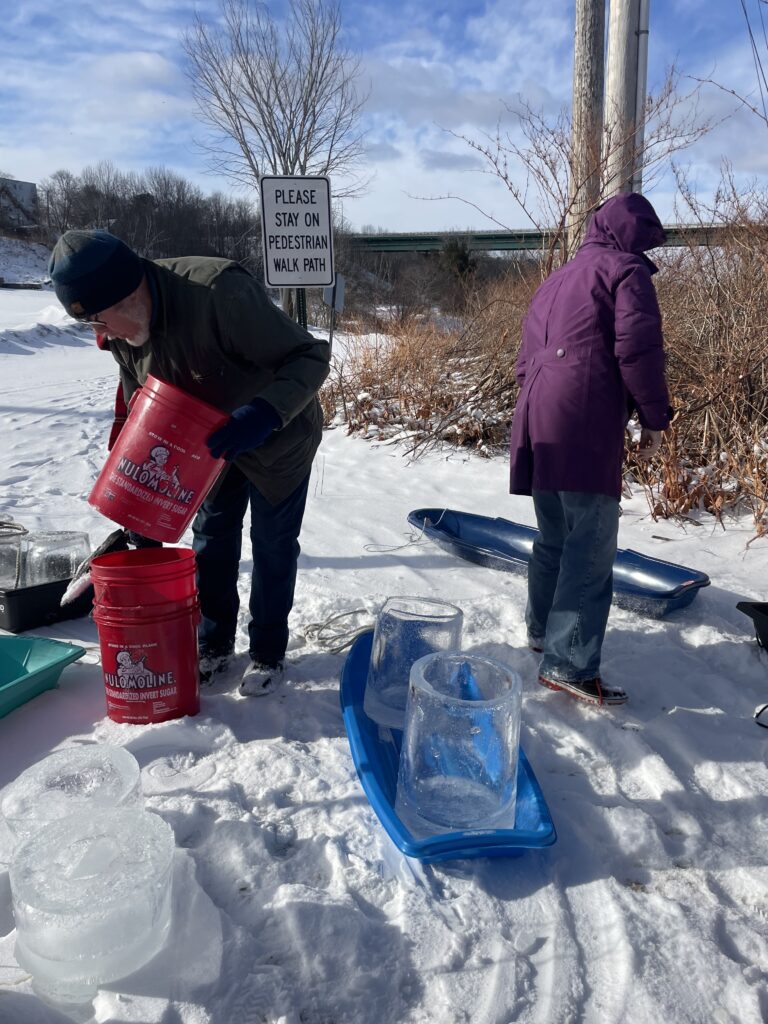 Just a few weeks later, it was the Round the Mountain Trail that was alit – not by ice luminaries, but this time by the headlamps of our full moon hikers! A group of 27 enthusiastic night-wanderers joined us for an evening of snowy adventuring at the Thorndike Brook trailhead. We had a mystical time listening to the stream flow underneath the ice and theorizing about what nocturnal creatures might be hiking alongside us, just out of sight.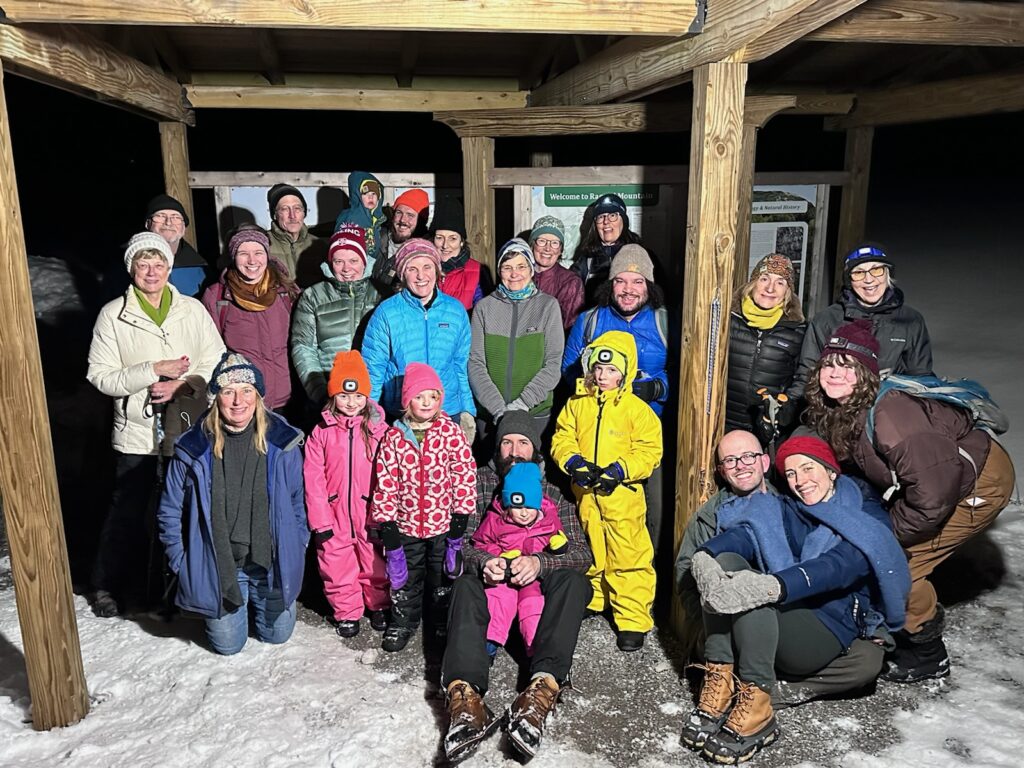 The following day, we packed the parking lot and trails of Fernalds Neck Preserve with animal enthusiasts at our Tracking Workshop! This hike and learning session was led by extraordinary naturalist and co-founder of the Belfast Bay Watershed Coalition, Cloe Chunn. With the sun peeking through the pines, it really started to feel like spring. Even with snow on the ground, we were warm and lucky to be learning from Cloe as she shared her tracking expertise with us. We learned how to tell cat from canine trails, what questions to ask when identifying prints, and where to look for wildlife along the trails.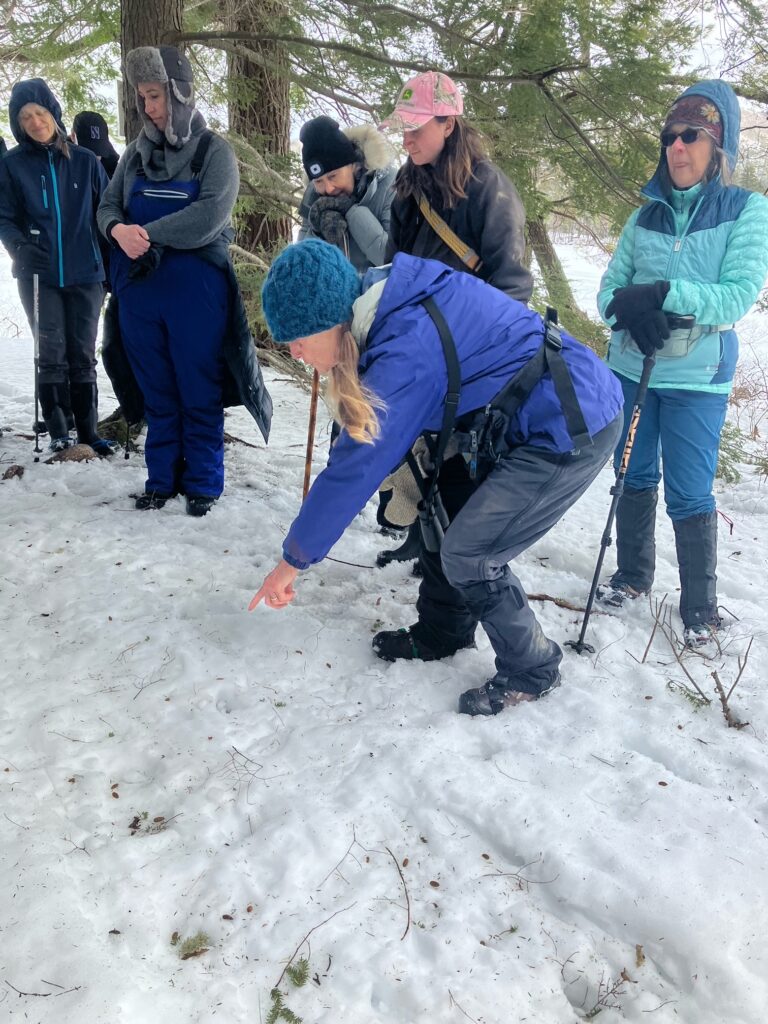 Of course, our monthly Happy Wanderers hike, co-hosted with Maine Health's Community Health program, was a blast, as always! On this walk, held on another delightfully snowy and sunny morning at Meadow Brook Preserve, the happy wanderers learned about the Waldo County Conservation Initiative. This ongoing project aims to conserve a significant amount of the most vital opens spaces in Waldo County and to steward this land for wildlife, recreation, and outdoor learning.