Get involved as a Citizen Scientist for Coastal Mountains Land Trust! Join our iNaturalist Community and help gather information about the living things found on the Land Trust's preserves.
Are you interested in learning about the natural world, identifying the plants and animals found in our area while contributing to a growing database of knowledge about the Land Trust's Preserves that will help inform their management and continued conservation?
Are you a student interested in doing an independent project?
Are you a teacher interested in using iNaturalist as part of a class?

Become a Land Trust Naturalist
Coastal Mountains Land Trust invites you to use iNaturalist, an identification app that allows you to learn about species in real time, all while contributing to one of the largest citizen science efforts on Earth. iNaturalist uses a sophisticated artificial intelligence to offer suggestions on your observations based on the photos you provide as well as location data and time of year. The ability to learn about the world around you while on the trail is a fantastic new tool for any outdoor enthusiast, and the data collected is used by scientists and nonprofits around the world to better inform conservation practices.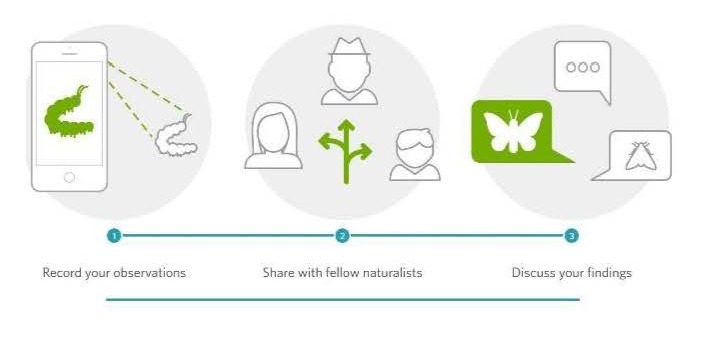 For Coastal Mountains Land Trust, we have been given a view of our preserves like never before. By creating a project page centered around our preserved lands, we are able to see what you observe while out on the trails, and you are able to see the observations of others!
How to Use iNaturalist with Coastal Mountains Land Trust
Step 1: Go to iNaturalist.org or download the free app to create your account with a username and password. Joining iNaturalist is easy. By making a free account at iNaturalist.org, anyone can add their eyes and passion to the cause of citizen science.
Step 2: Visit a Land Trust Preserve found in between Rockport and Prospect for you to explore!
Step 3: Make iNaturalist Observations with the app or use a camera to upload later.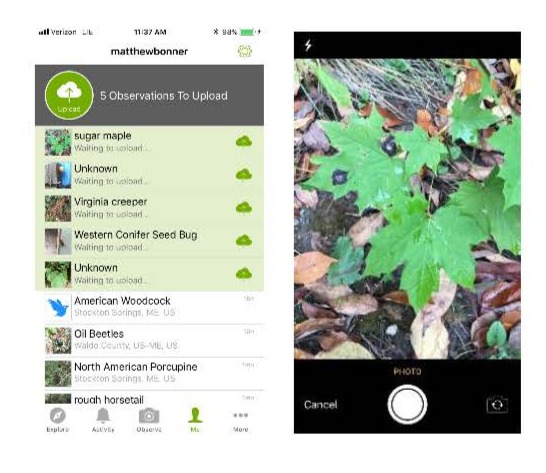 1.  Once logging in on the app, press Observe at the bottom of the screen to open the camera. You want to take detailed photos so others can identify what you                   observe. If observing a plant, photograph the leaves, stem and flowers. Include as much as you can!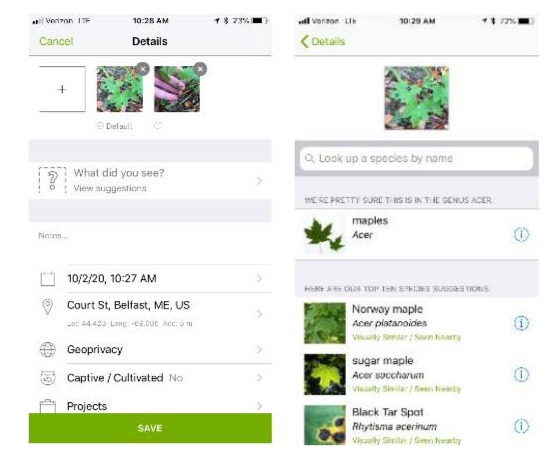 2. Select "What did you see" on the Details screen to see species that resemble what's in front of you, then select the most similar species you can find. Once                       selected, include notes on what you see in the space provided and see that your location is accurate.
3. Press Save or Share at the bottom of your screen and your observation will be added to our page if you are on a preserve! Congrats on your first observation!
Step 4: Join Coastal Mountains Preserves Project by selecting "More" at the bottom right and pressing "Projects." Using the search bar at the top, search "Coastal Mountains Land Trust Preserves." Click on the banner and press join to be part of our project! From here you can also see all the great observations that others have made.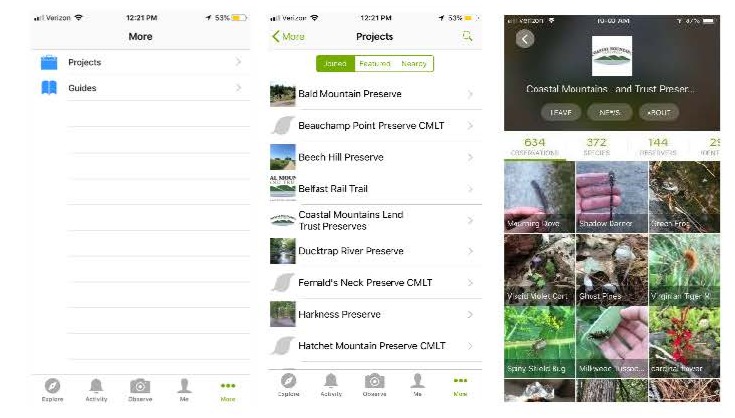 If on the desktop version, the projects tab will be under "Community" and you can search the same thing. The desktop version allows a more in depth look at our preserves and observations.
You can also use this link from your browser!
https://www.inaturalist.org/projects/coastal-mountains-land-trust-preserves
Coastal Mountains Land Trust is excited for this new way to learn about our conserved lands and interact with those who use them. We feature "Observations of the Week" to recognize those who put in extra effort or find something special.
If you are someone passionate about citizen science and want to help this project, contact us! Anyone with the knowledge can help curate our Project page and organize events!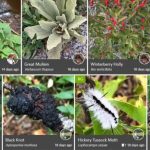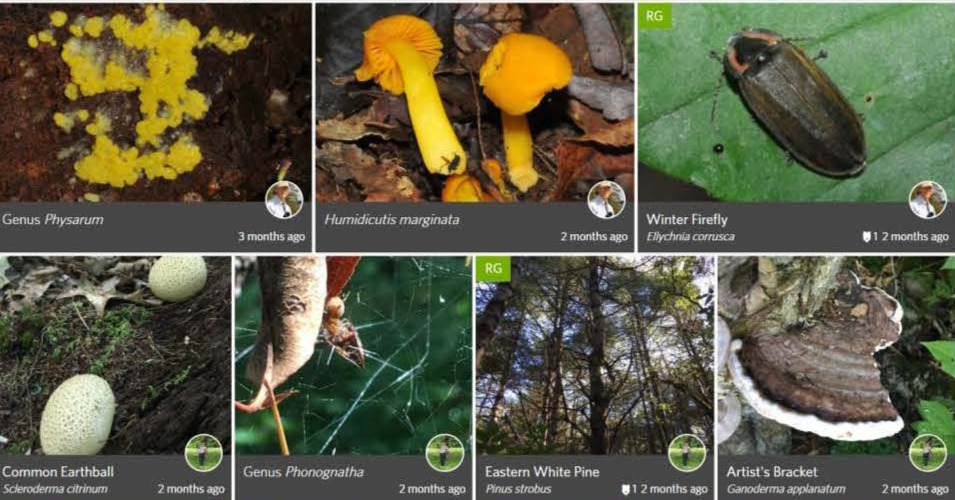 ---
Seek by iNaturalist:
Another great app for younger naturalists is Seek, also by iNaturalist. It offers the same instant identification with no login and no internet required, as well as fun badges and challenges for kids to complete!