We believe that engaging people in the long-term care of our natural lands is key to the well-being of our community.
The Land Trust runs a robust land stewardship program to take care of the land we've conserved, both our Preserves (land owned by the Land Trust and open for public recreation) and our Conservation Easements (privately owned land that is legally conserved through an easement, held by the Land Trust). The hard work of three permanent staff, two summer interns, over 125 dedicated volunteers, and partnerships with other organizations, ensure our conservation lands stay natural, beautiful, and benefit our community, forever. Our stewardship program has three main components, preserve, trail and access, and conservation easement management.
Preserve Management
Stewardship of our 36 preserves begins with a stewardship budget, a boundary surveys, and a management plan. These establish, the preserve's boundaries, our goals and actions for maintaining its natural condition, and the resources required to do so. Each preserve has a unique set of management goals but share a common set, cleared and annually monitored boundaries, reduced or eradicated invasive plant species, clear visitor signage, and safe and enjoyable trails (if the preserve has one). Forest and field management stewardship varies from preserve to preserve. Some preserves are highly managed, such as Beech Hill Preserve with its working blueberry fields and extensive and diverse field habitat, while some are left as they are, such as the mature forests and streams of the Ducktrap River Preserve. All of our preserve stewardship is guided by evidence-based decision making.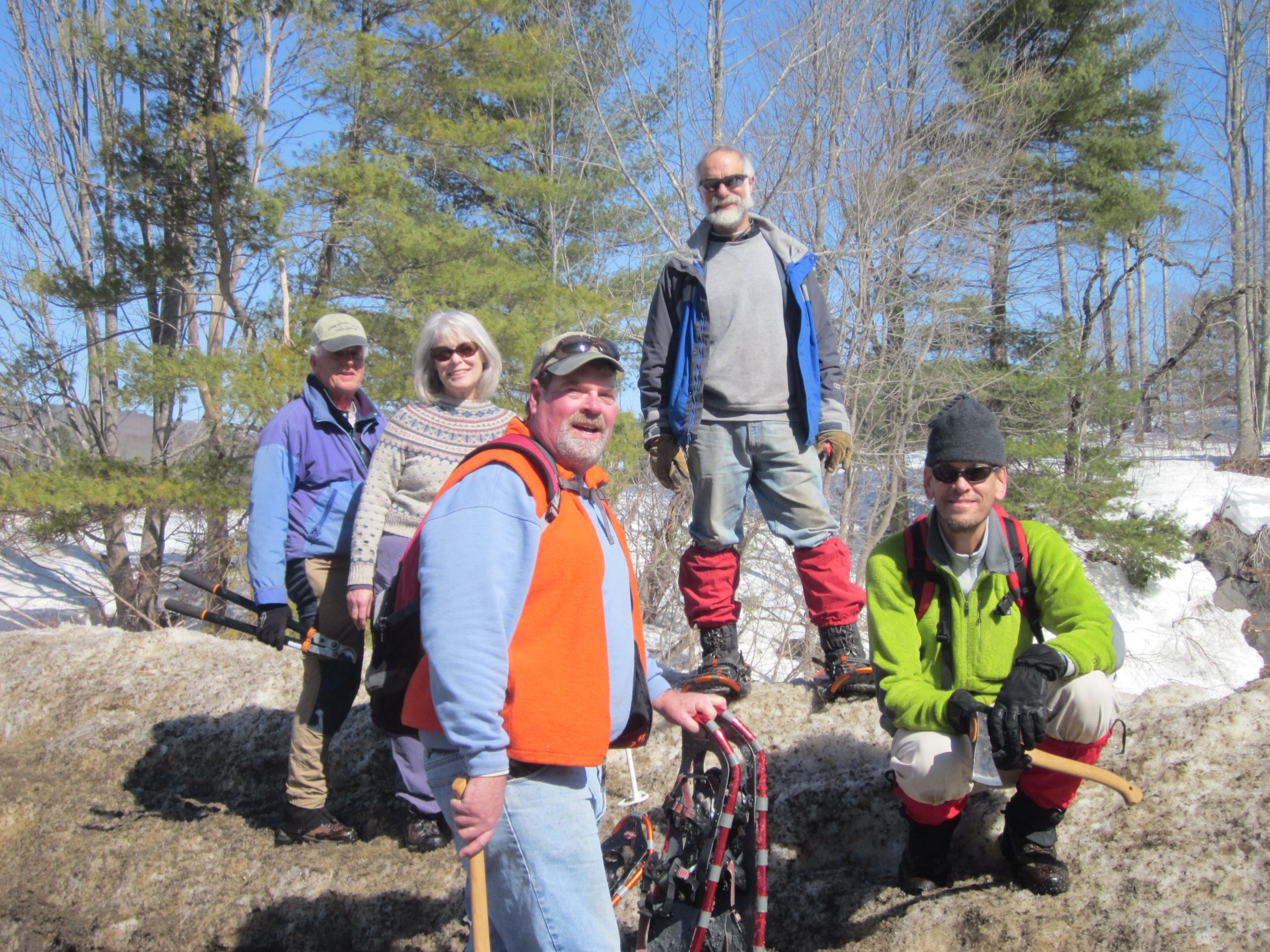 Trail Management
As a community minded organization, our Land Trust works hard to create safe, enjoyable, and sustainable recreation opportunities across our conservation land. Twenty-two preserves and three conservation easements have public access trails (see Preserves and Trails), ranging in length from the ¼ mile foot path to the lake at St. Clair Preserve, to the 6.5-mile, mixed use, machine built Round the Mountain Trail. Our staff and volunteers work hard to keep these trails open and in good shape clearing blowdowns throughout the year, replacing bridges, mowing grassy sections, picking up trash, working with neighbors to resolve issues, maintaining signage, and other improvement activities. Our goal is that one time visitors, and neighbors can use and enjoy our trails, and build a connection to the natural splendor of the Midcoast.
Easement Management
Conservation easement land is a deed restriction, a type of legal tool that requires a privately owned property to be maintained in a primarily natural condition in accordance with the easements terms and goals. Each of our 60+ conservation easements are unique, tailored to the needs of the original donor and the property. Some easements allow for agricultural management, some allow for sustainable forestry, some allow for public access trails, while some are "forever wild" restriction almost all types of human management. Our Land Trust fosters collaborative relationships with owners of our easement properties, communicating regularly, visiting annually, and providing resources to landowners. This collaborative approach helps keep our easement lands in good natural condition, and ensure their valuable habitat, scenic beauty, and historical heritage are conserved, forever.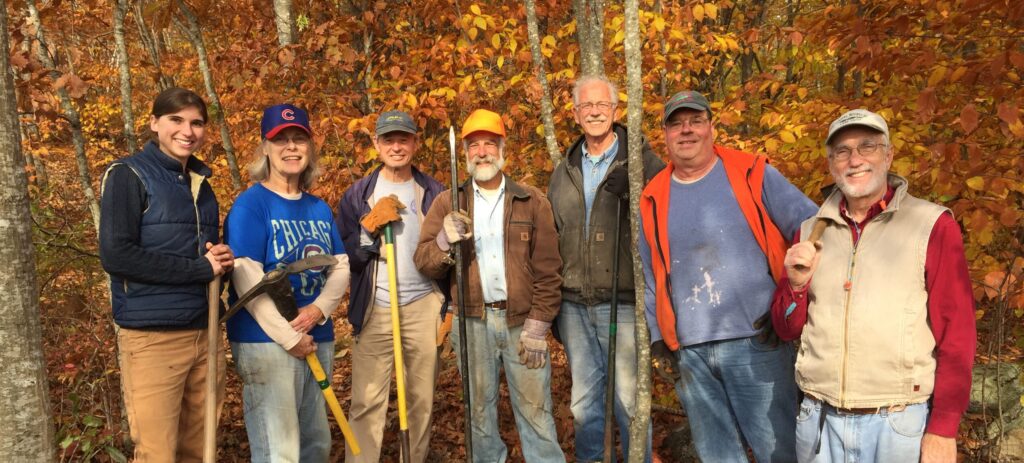 Questions about our stewardship program? Send an email to Ryan Gates, Stewardship Director, ryang@coastalmountains.org, or call us at 207-236-7091.