City Point Road,
Belfast

2.3 miles one-way, easy

Hiking, Birding, Mountain Biking, Snowshoeing, Cross County Skiing
---
Trail Descriptions
SCENIC RIVER WALK, WHEELCHAIR ACCESSIBLE, CLOSE TO TOWN The old Belfast-Moosehead Lake Railroad corridor along the Passagassawakeag River was transformed into a level, packed granite stone trail suitable for foot, ski, bike, and wheelchair compatible recreation. The trail begins at the Armistice footbridge on the waterfront, and travels along the river to the City Point Railroad Museum, then connects to the 47-mile Hills to Sea Trail to Unity.
---
---
---
---
Look for
Osprey and bald eagles in summer, buffleheads ducks in winter Signs and structures relating to the Belfast-Moosehead Railroad
Directions
From downtown Belfast, park on Water Street and access the trail by the Armistice footbridge. Parking is also available at the trail's terminus, at the City Point Railroad Museum along City Point Road, and at the Stephenson Preserve parking lot, near the trail's midpoint.
History
This collaborative project between the Land Trust and the City of Belfast was completed in 2016, made possible by local residents and businesses.
Additional Information
Owned and managed by the City of Belfast #belfastrailtrail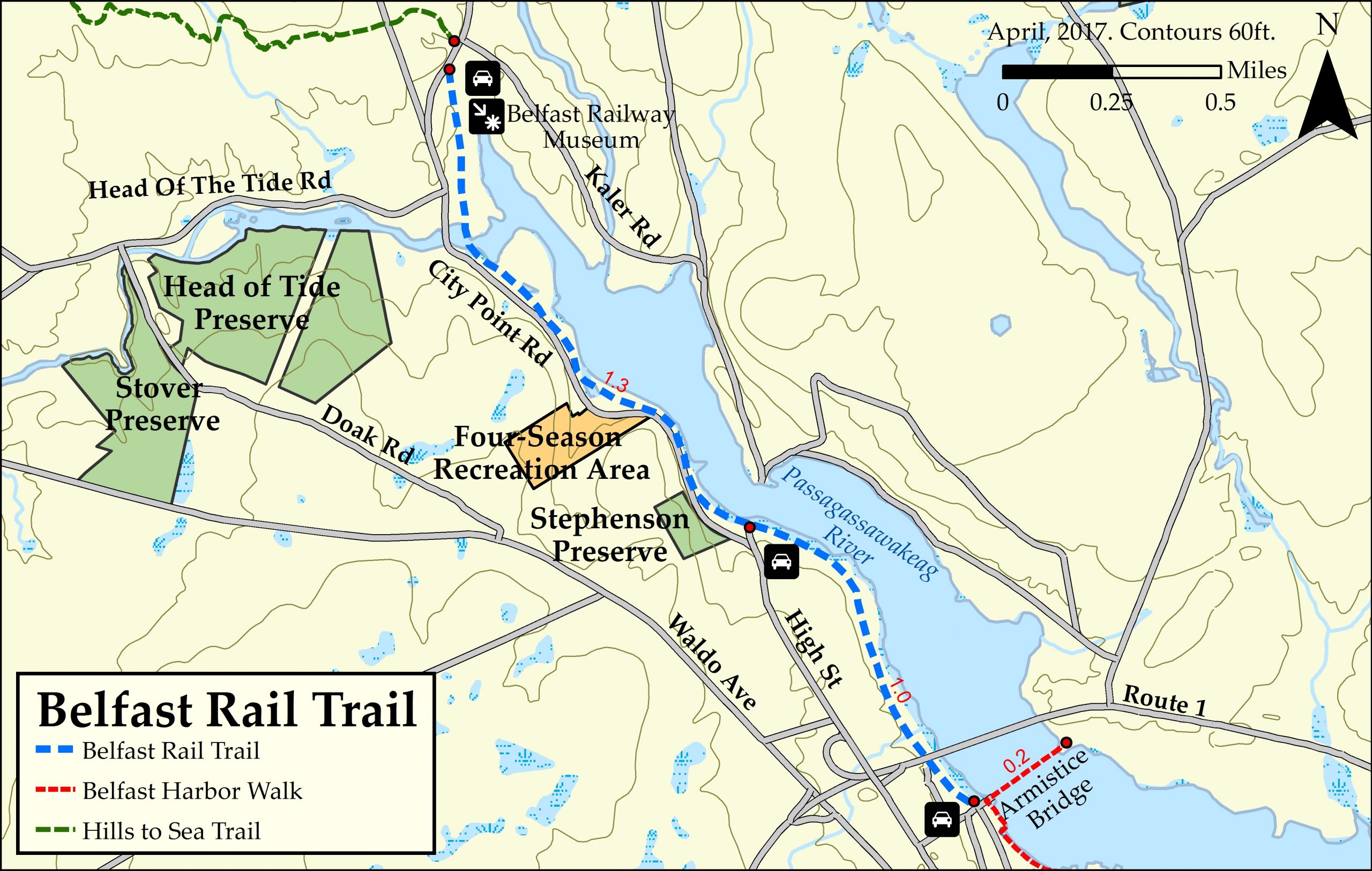 ---