Doak Road,
Belfast

92 acres

Blue River Loop 1.0 mile, easy Woods Loop 1.0 mile, easy

Hiking, Birding, Fishing, Snowshoeing, Cross County Skiing
---
Trail Descriptions
PASSAGASSAWAKEAG RIVER, OLD FARM FIELDS, PERMACULTURE GARDENS This preserve protects part of the Passagassawakeag River shoreline, as well as old fields and forests. It abuts two other parcels of land within the Passagassawakeag Greenway: the Stover Preserve and a privately-owned easement. The Blue River Loop travels along the high banks of the river. The group Belfast Transition manages an interactive and educational permaculture garden with picnic tables for the public.
---
---
---
Look for
Osprey, bald eagles and belted kingfishers flying along the river Grassland nesting birds and monarch butterflies Wolf trees, apple trees, and old rock walls surrounding the fields
Directions
From downtown Belfast, take Main Street west and immediately turn right onto Waldo Avenue. In 1.5 miles, turn right onto Doak Road. Parking area is on the right immediately after Doak's Machine Shop.
History
Conserved in 2009 with support from Land for Maine's Future.
Additional Information
#headoftidepreserve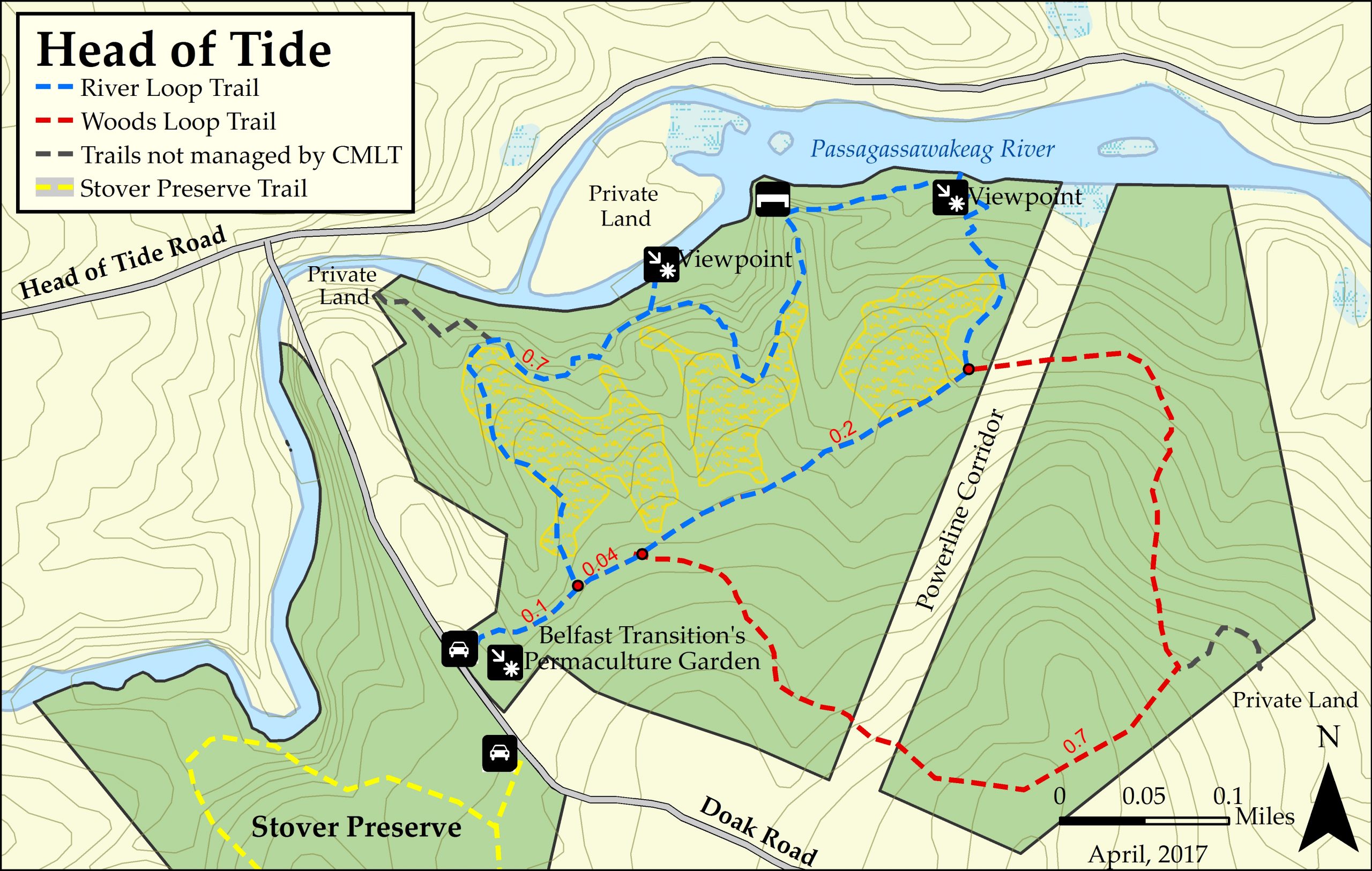 ---