Swan Lake Avenue,
Belfast

25 acres

Water access only.

Birding, Fishing
---
Trail Descriptions
UPPER MASON POND, PADDLING, FISHING This preserve, made up of two separate waterfront parcels, protects important wetland habitat as well as scenic views surrounding Upper Mason Pond. Anglers, paddlers, and ice skaters can all use the shores of this preserve. A landing spot and picnic table is an inviting destination for wildlife viewing and a picnic. Paddlers can travel the Goose River from Swanville and end in Upper Mason Pond.
---
---
---
Look for
Turtles basking on logs in the water Scenic picnic spot along the shore Bass, yellow perch, and pickerel, species that thrive in the warm waters of this 10-foot deep pond
Directions
From Belfast, take the Route 1 bridge over the Passagassawakeag River, taking an immediate left onto Swan Lake Avenue (Route 141). Drive on Swan Lake Avenue for 2 miles, turning right into the City of Belfast-managed Goose River Boat Launch parking lot.
History
Donated in 2016 by Butch and Evelyn Littlefield.
Additional Information
#littlefieldpreserve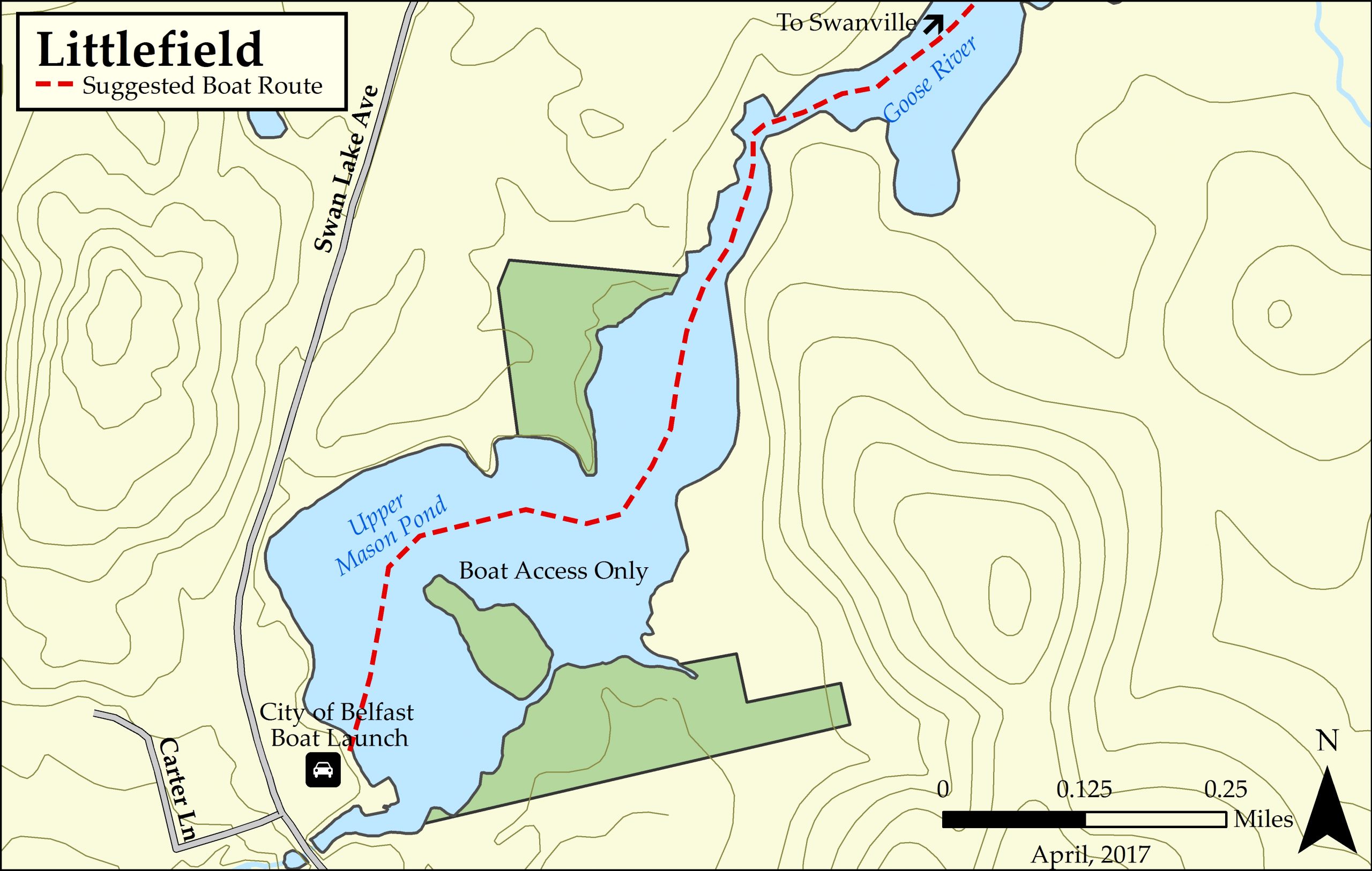 ---