Savery Road,
Searsport

456 acres

Blue Loop, 1.2 miles round-trip, easy Orange Loop, 2.3 miles round-trip, easy

Hiking, Snowshoeing, Cross County Skiing
---
Trail Descriptions
OPEN WETLANDS, DEEP FORESTS, WILDLIFE A multitude of habitat types host an abundance of wildlife. The scrub-shrub habitat, created by a recent timber harvest, hosts relatively rare early-successional species including song birds. This is a great preserve for those interested in wildlife and birding. The trail comes close to several vernal pools, providing important habitat for frogs and salamanders.
---
---
---
Look for
Porcupines in hemlock stands, signs of their dens and heavily chewed trees Wood frogs and spotted salamanders using vernal pools Evidence of bear, moose, deer, coyote, and hare
Directions
From Searsport, take Mt. Ephraim Road west (off of Route 1). In 2.6 miles turn right onto Savery Road. Follow for 0.6 miles to the preserve parking lot on the right.
History
Acquired from Central Maine Power Company in 2010 and the Whitten family in 2014.
Additional Information
#longcoveheadwaterspreserve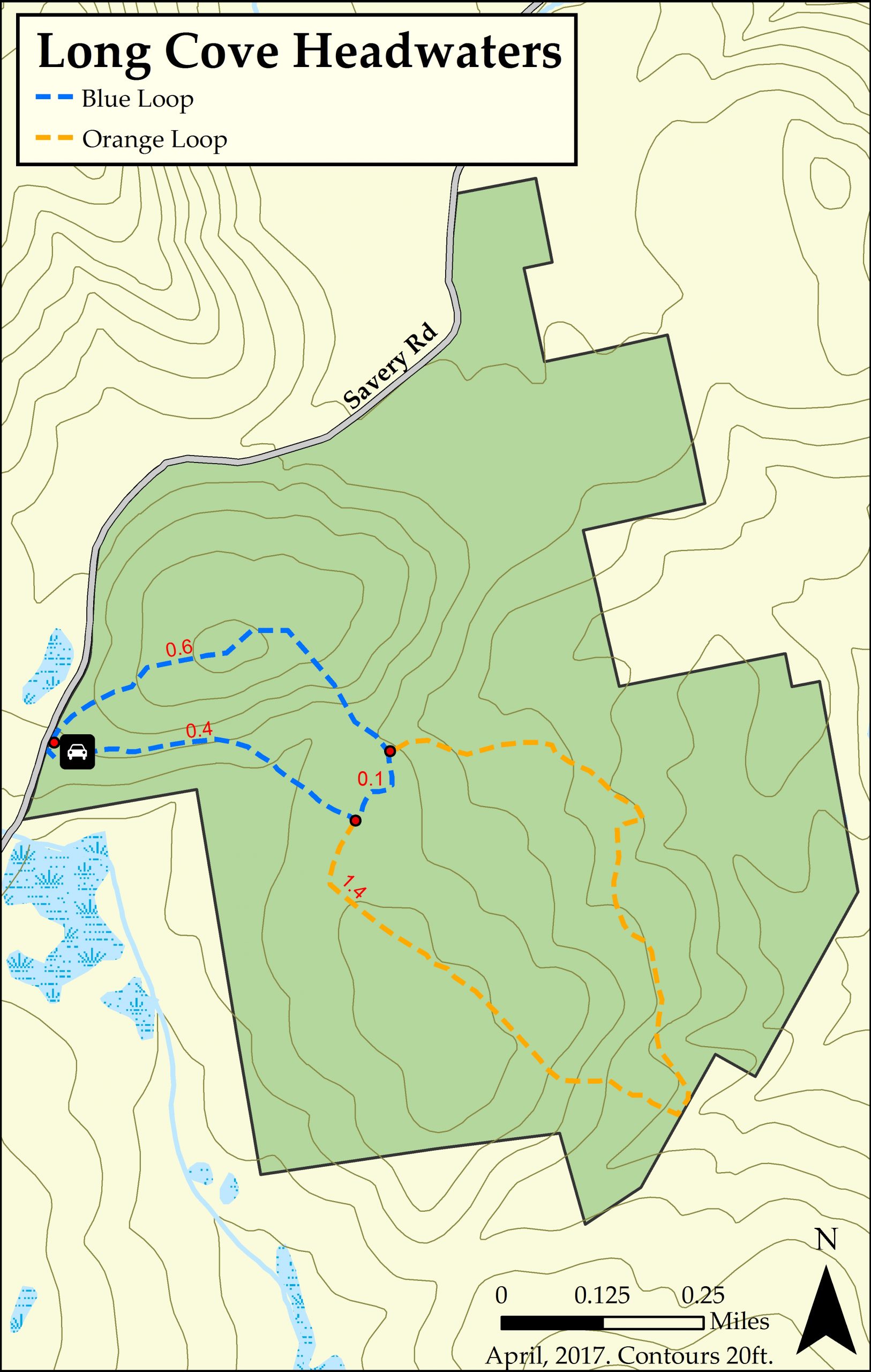 ---