Megunticook Lake, Route 105, Camden,
Camden

10 acres

No trail exists.

Fishing, No Hunting
---
Trail Descriptions
No trail exists. This small wooded preserve protects 2,000 feet of shoreline on Megunticook Lake. While no trail exists, you are welcome to visit and explore. Several spots along the shore provide access for fishing and watching wildlife on the lake. Large hemlocks and eastern white pines dominate the canopy.
---
---
Look for
- Red-winged blackbirds, common loons, and many species of ducks feeding along the wooded shore - Abundant wildflowers and ferns along the shore - Tall hemlock trees shading the forest's understory
Directions
From Camden, take Route 105 inland for 3 miles, turning right into the Bog Bridge Boat Access parking lot, located on Megunticook Lake. The preserve is on Megunticook Lake on the opposite side of the bridge, a 500-foot walk across the bridge from the parking lot.
History
Donated in 1996 by the Bok family. Named after a Bok family caretaker.
Additional Information
#mcpheterspreserve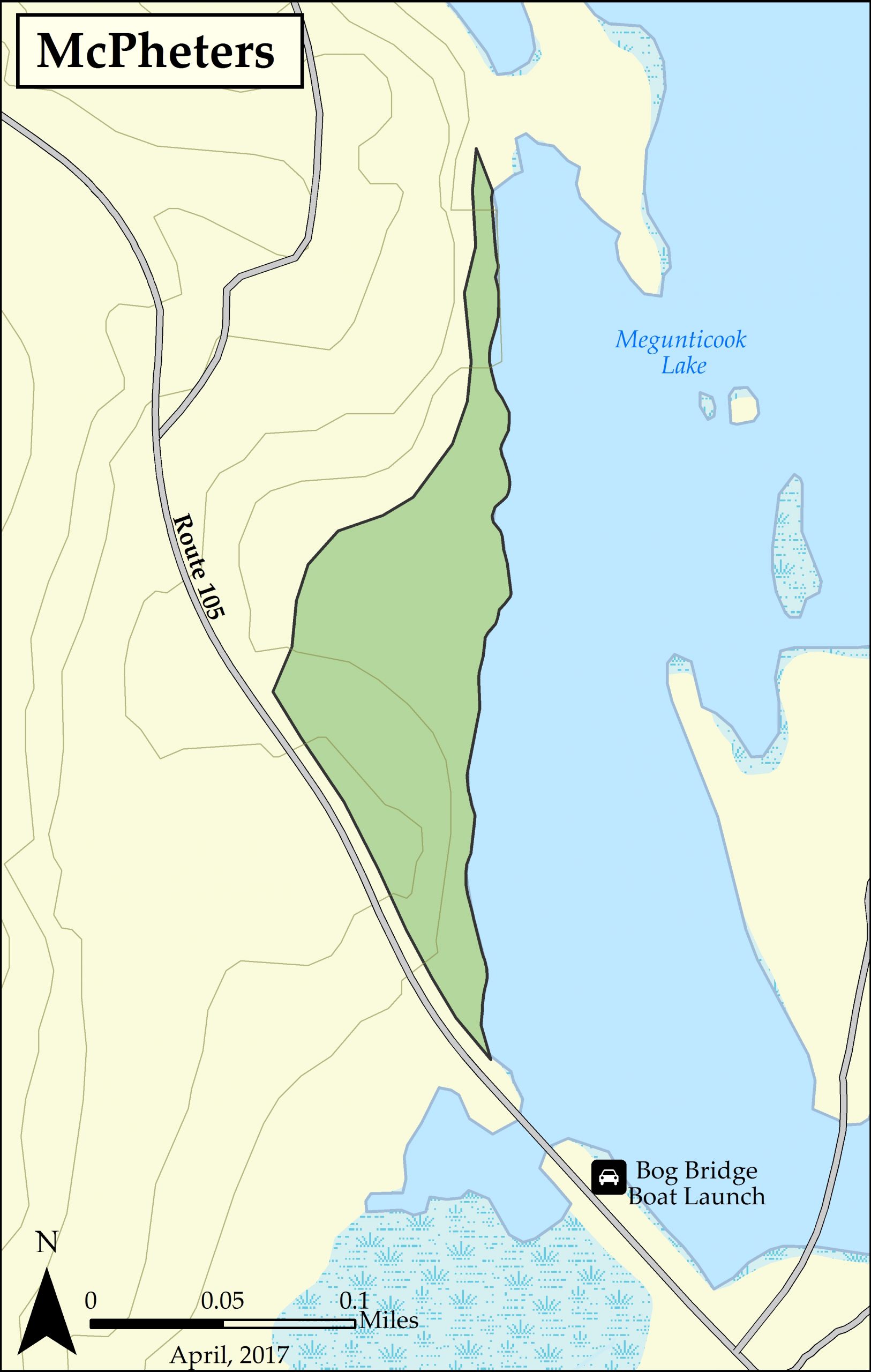 ---