Mount Ephraim Road,
Searsport

0.5-mile, one way.

Hiking, Birding, Fishing
---
---
Preserve Profile
MINUTES FROM TOWN, A WORLD AWAY: Visit the breathtaking Mill Brook and the 44' Hemlock bridge that spans it. Visit for just a moment or half the day, and feel transported either way. Hidden in a steep valley filled with might white pines and spruce trees, the Preserve protects a long stretch of the Mill Brook. The trail currently dead ends after 0.5 mile but we hope to expand it in 2023. NO PARKING AVAILABLE ON PRESERVE. Park in town and walk 0.25 miles to Preserve entrance.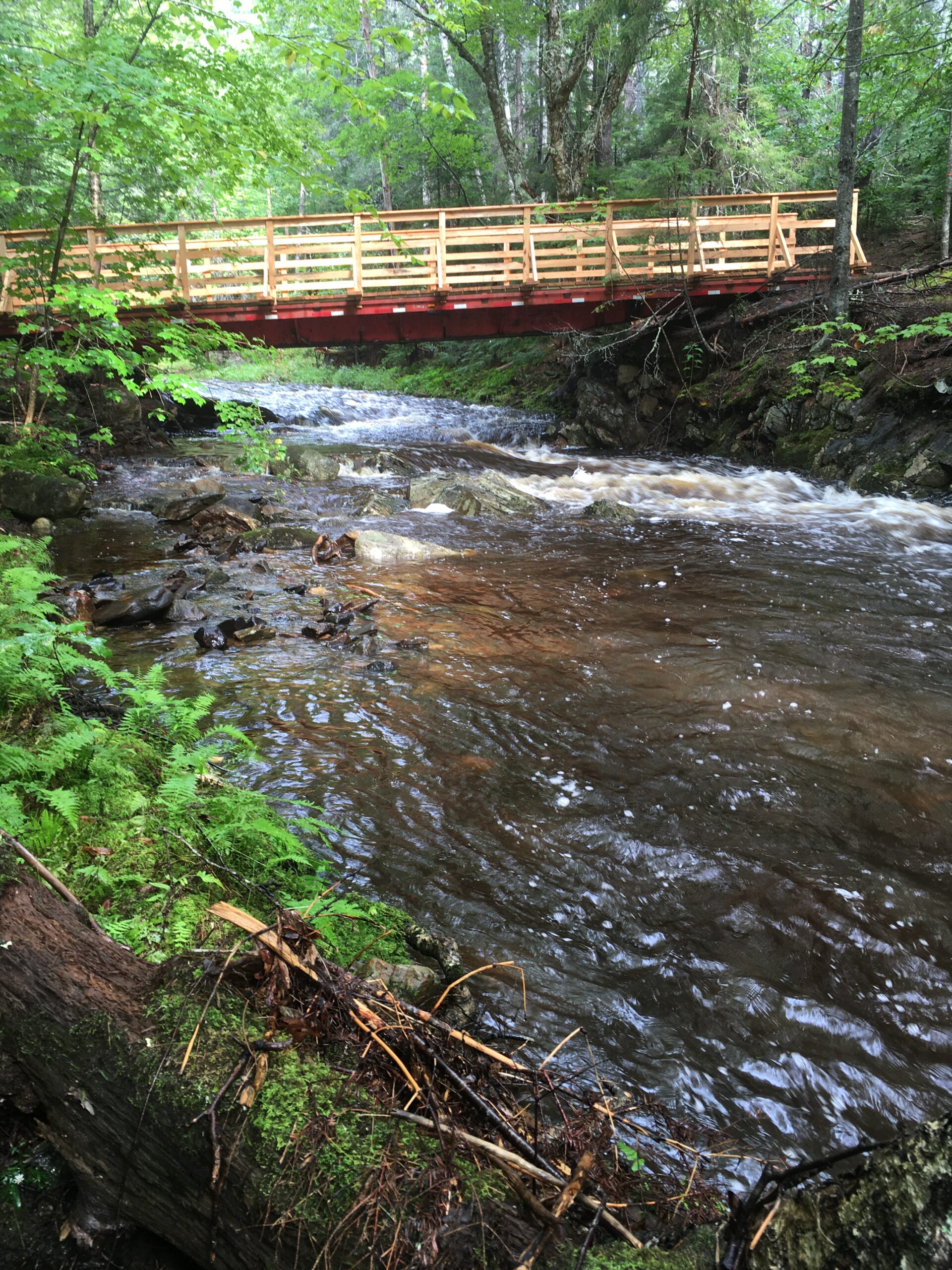 ---
Look for
Brook trout, warbles and riparian bird species, the impact of the river on the surrounding landscape.
Directions
From Belfast take Route 1 north to Searsport. Turn left onto Pike Ave (just before Toziers) and park in the municipal lot on the left. Walk up Mount Ephraim Road away from town (heading north) on the left side about 0.3 miles. The entrance to the Preserve is on the left side of the road by a red fire hydrant, before the entrance to the Village Cemetery. There is a sign on a cedar tree 20 feet from the road. Walk down the grassy path / wood's road about 400ft, a row of cedar trees and the cemetery is on the right and a field is on the left. At the edge of the woods turn right onto the main trail of the Preserve, it is much clearer from here.
History
Donated through a bargain sale by Jim and Linda Babb in 2021.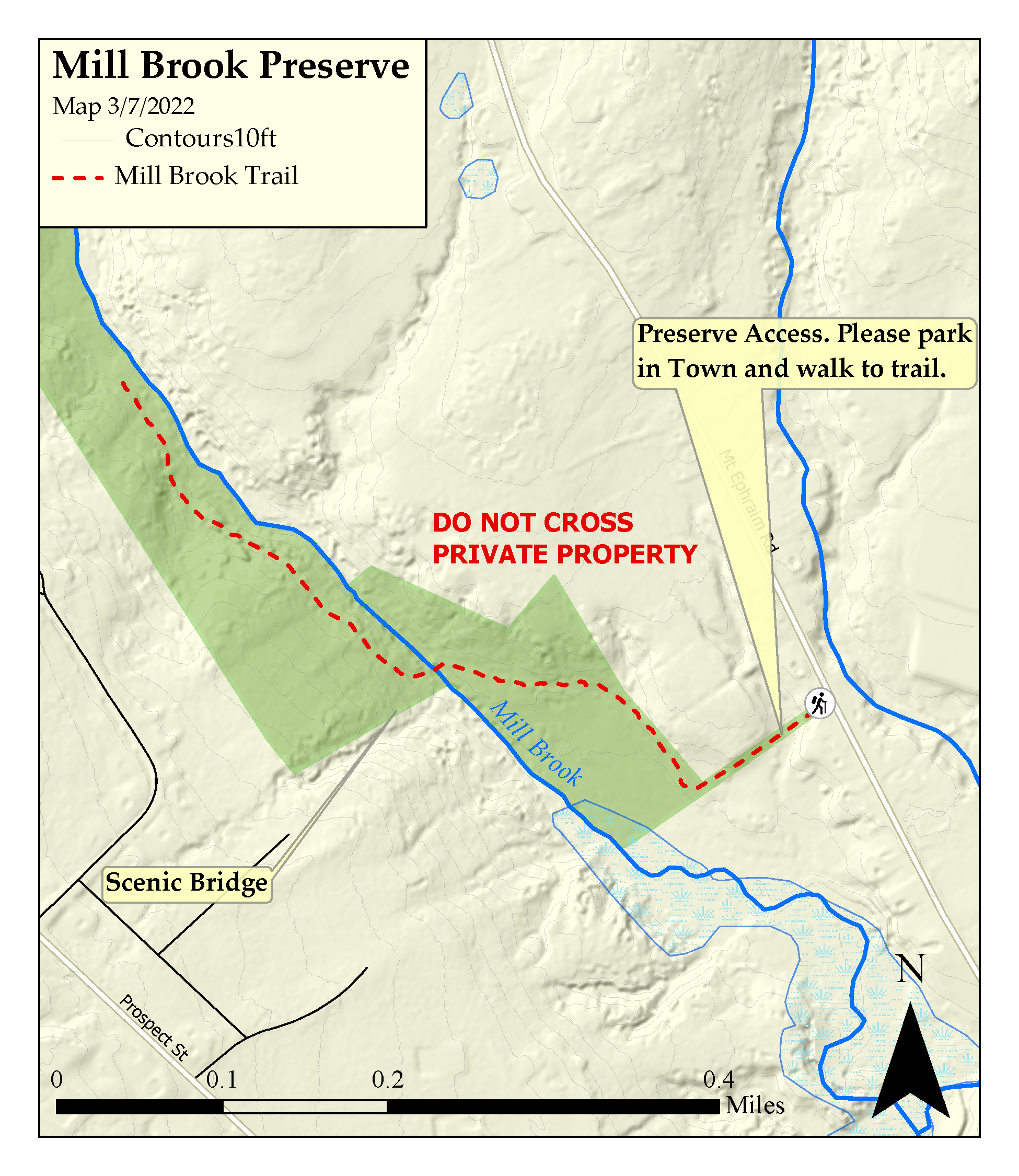 ---