Beech Hill Road,
Northport

230 acres

1.1 miles one-way, moderate

Hiking, Birding, Snowshoeing
---
Trail Descriptions
This trail descends downhill, passing through four distinct forest types. The quiet hillside hosts abundant wildlife. The trail ends at Pitcher Pond, a great spot for a picnic. Shorefront access is only available via the Newman Preserve Trail, through the Breslin-Richenaker Preserve.
---
---
---
---
Look for
OAK GROVE, PITCHER POND, WILDLIFE Fern beds, including sensitive, cinnamon, interrupted, lady, Christmas, bracken, and New York fern Wildlife, including tracks and scat of moose, deer, bobcat and fox A commemorative donor plaque on Breslin Preserve
Directions
From Lincolnville Beach, take Route 1 north 5.3 miles, then turn left onto Beech Hill Road in Northport. Follow Beech Hill Road 3.8 miles, passing over a hill, to a small parking lot on the right. The trail begins on the opposite side of the road.
History
Donated in 1999 by James, Nancy, and Carol Newman. Elizabeth Breslin donated land in 2015, providing trail access to the pond.
Additional Information
#newmanpreserve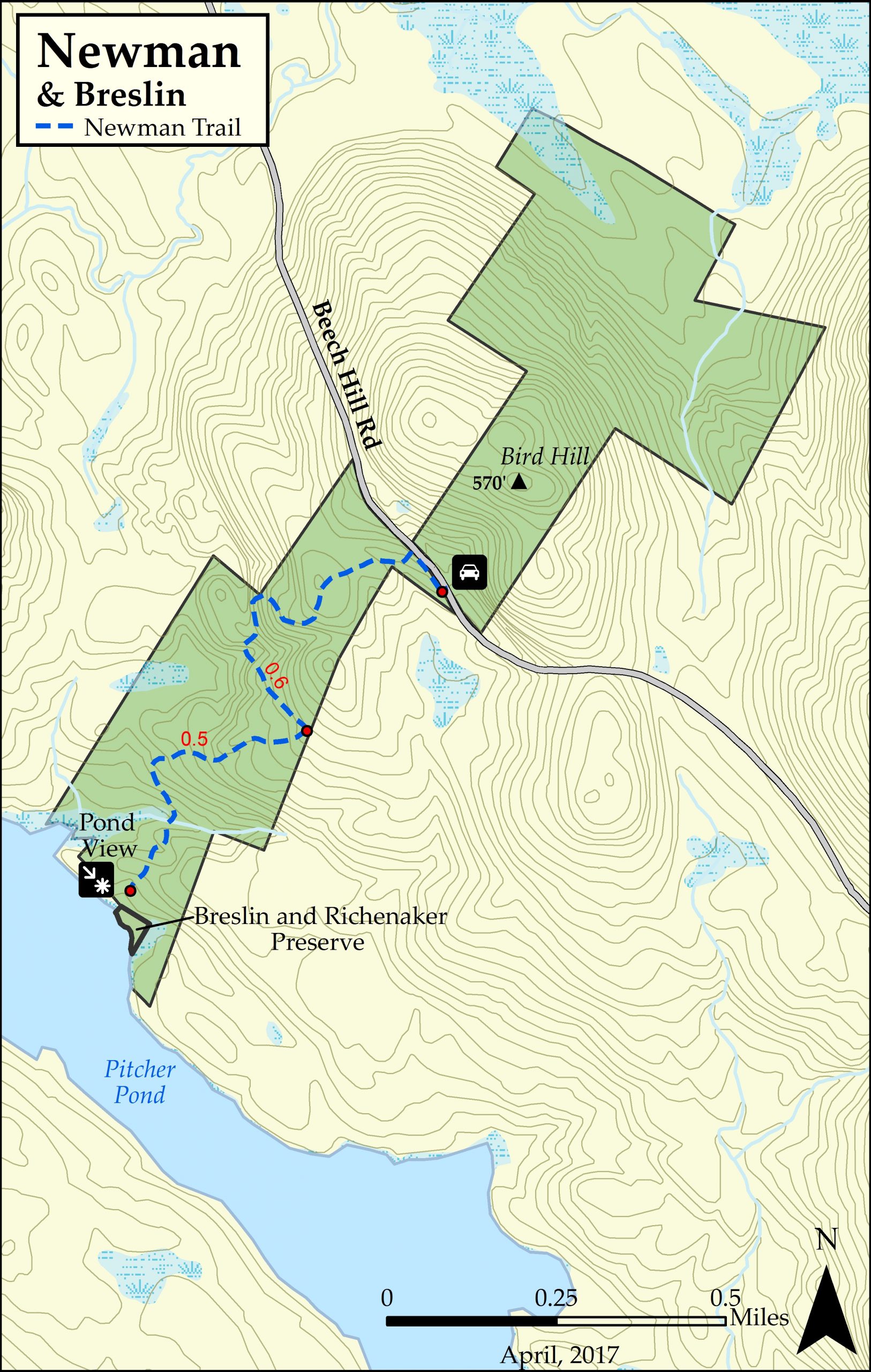 ---