Main Street,
Rockport

26 acres

No Trails

Birding
---
Trail Descriptions
HISTORIC QUARRIES, GOOSE RIVER, PICNIC, NO TRAIL While no trail currently exists on the property, Simonton Quarry is a lovely place to observe Rockport's historic lime quarries. The three quarries were operated in the 1800's, and a narrow-gauge railroad transported lime to the Rockport Harbor kilns. The quarries provide a good picnic spot. Take caution around the quarries' edges.
---
---
---
Look for
- Deep quarries that once supplied Rockport's historic lime kilns - Tailings pile and evidence of the railroad across the street - Over 112 unique species of mosses, liverworts and lichens on the quarries' alkaline limestone walls
Directions
From Camden, take Route 1 south, then turn right onto Main Street, after Maine Sport. Drive 1.4 miles, pass through the Park Street intersection, and continue 0.3 miles to the pull-off on the right, immediately next to the quarries.
History
The original preserve was gifted to The Nature Conservancy by A.H Chatfield in the early 1970s. In 2014, The Nature Conservancy and Maine Farmland Trust transferred preserve with an addition to the Land Trust.
Additional Information
#simontonquarrypreserve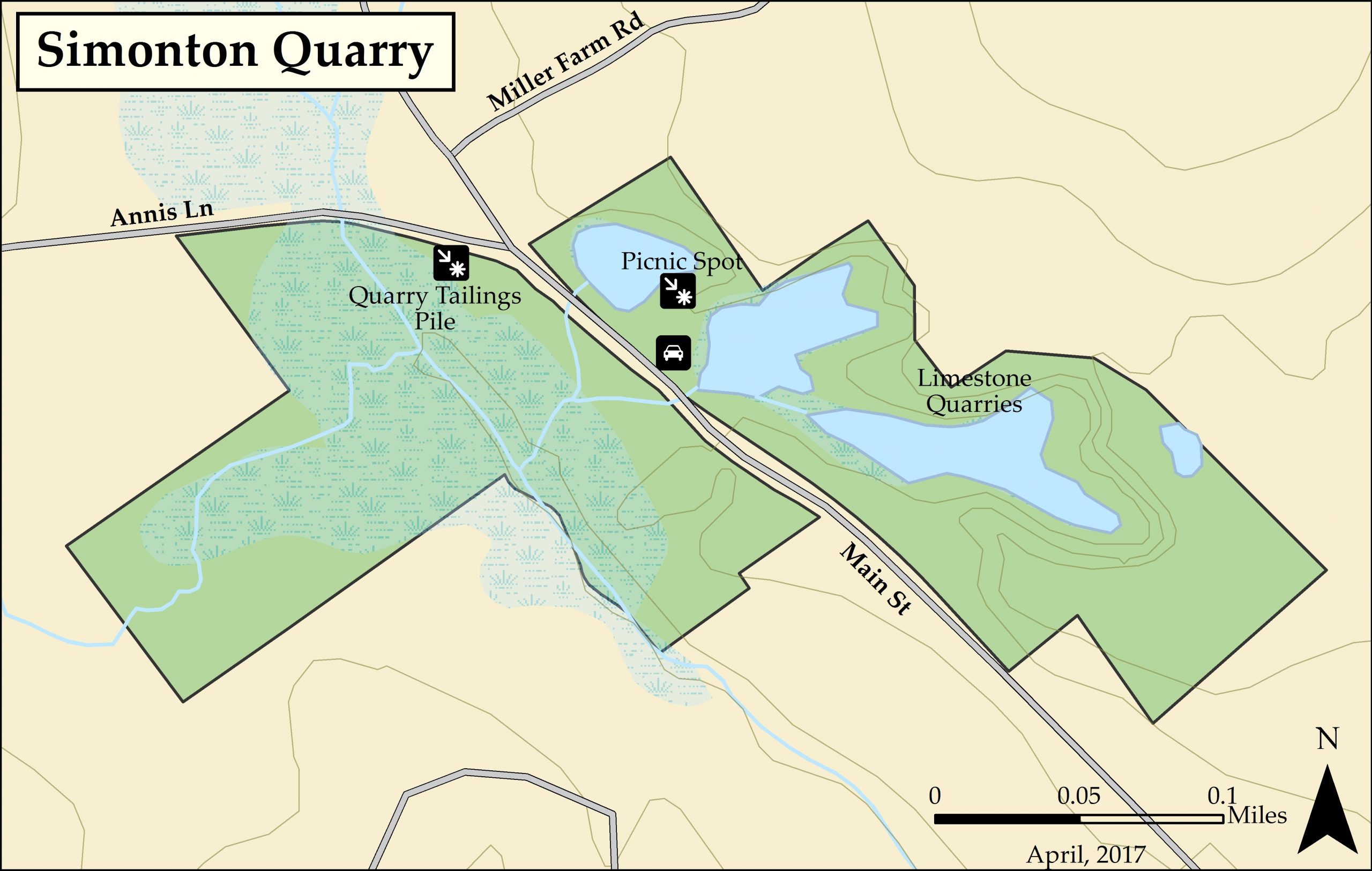 ---