By Maeve Cosgrove, Maine Conservation Corps Stewardship Intern
Wednesday mornings are special at Coastal Mountains Land Trust, or so I learned when I tagged along to the weekly work crew session on January 25th. Every week, members of the Coastal Mountain Stewardship team are joined by groups of volunteers to tackle trail maintenance and power through construction projects. In weeks past, volunteers have added siding to the stewardship barn, aided in blazing preserve boundaries, and installed new stone steps along trails at Fernald's Neck. On this particular Wednesday, even amidst icy conditions, Stewardship Project Manager Ryan O'Neill and I met four tenacious volunteers at Beech Hill to remove some well-worn bridges.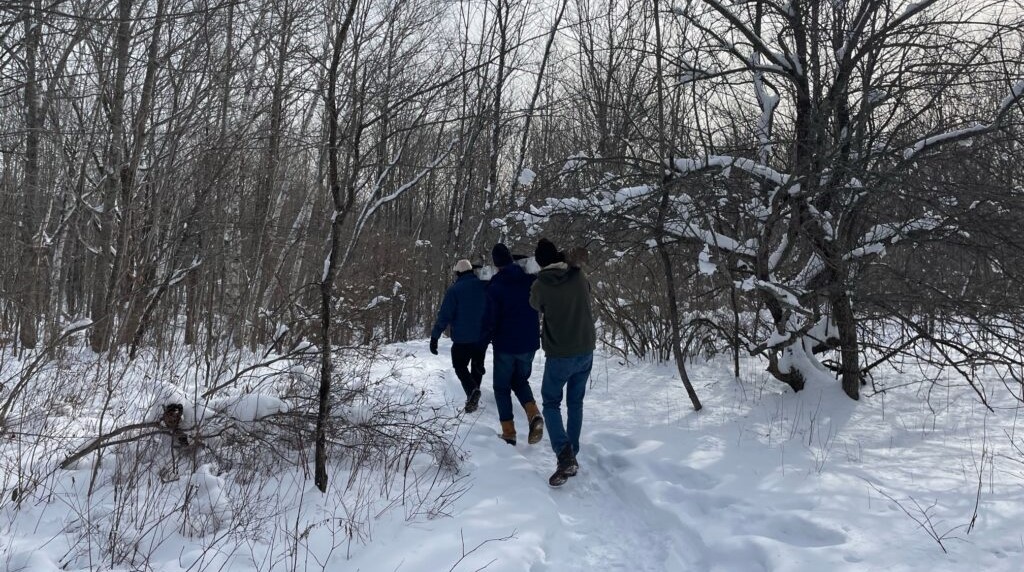 The weather was no issue for the volunteers, who each arrived with snowshoes, enthusiasm, and a good sense of humor. Ryan, myself, and the volunteers dug through the snow to collect shards of shredded wood and unearth stringers which had once served as boardwalks for trail patrons. A volunteer and I took turns shuttling down hunks of wood to the truck at the trailhead and as we headed back up to reunite with the rest of the crew, two volunteers and Ryan came down the trail carrying one of the stringers together.

One of the volunteers suggested they whistle while they worked together, but it hardly seemed like work with the laughter echoing through Beech Hill's wooded trails.