by Ryan O'Neill
Stewardship Project Manage
Beech Hill's Stewardship Barn gets an upgrade and a very meaningful dedication.
This winter, the Land Trust built a lean-to addition on the side of our Knox county stewardship outpost at Beech Hill Preserve. The addition will house the tools and equipment we use year round, as land stewards.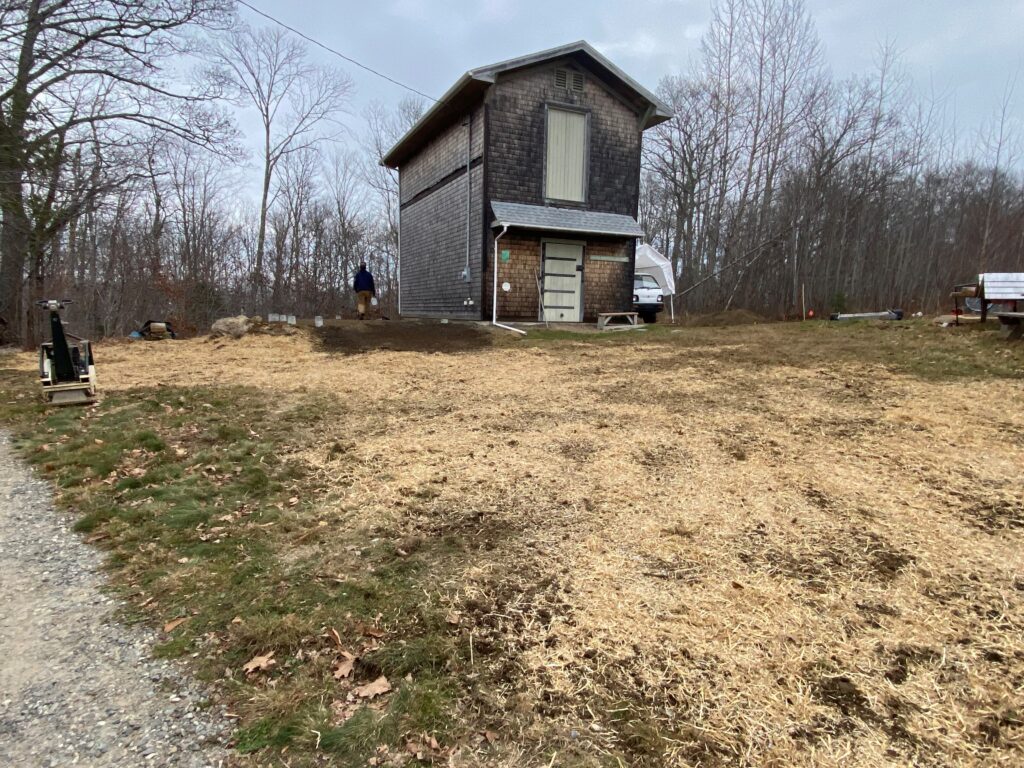 The structure was framed by local craftsmen, Wayne Ruesswick and John Snow, along with support from stewardship staff. The rest of the structure was completed over the course of several Wednesday Volunteer Field Crew sessions. Two super-volunteers took on the bulk of the siding of the barn.
During this project, I though often of the late Malcolm White, longtime supporter and volunteer of the land trust, seen here taking an e-bike for a test ride. This kind of project was one I would have relied heavily on Malcolm's experience, enthusiasm, and attention to detail. I think Malcolm would be pleased to see volunteers working on the barn, and even more pleased with the outcome, maybe with the exception of one short siding board, and it really pleases me to have our stewardship outpost dedicated to the memory of our friend.
If you find yourself walking along the Beech Hill extension trail to or from Erickson Fields, stop and take a look at what we are working on at the barn, sit at the picnic table for a snack, enjoy the view, and maybe consider volunteering with us sometime!