Coastal Mountains Land Trust's Board of Directors are volunteers from the community who share expertise, commitment, and a mutual interest in preserving the natural beauty of our area. Each director is elected for a three-year term, and can be re-elected for an additional two consecutive three-year terms. We are grateful to this dedicated group.
---
Dan Johnson
President
When Dan returned to Maine in 2010, he was looking for an opportunity to contribute to the community. Constructing and maintaining trails, building bridges, and tracking down boundaries with a fantastic group of people has been a deeply rewarding and educational way to accomplish that. He is delighted and honored to serve on the Coastal Mountains Land Trust Board.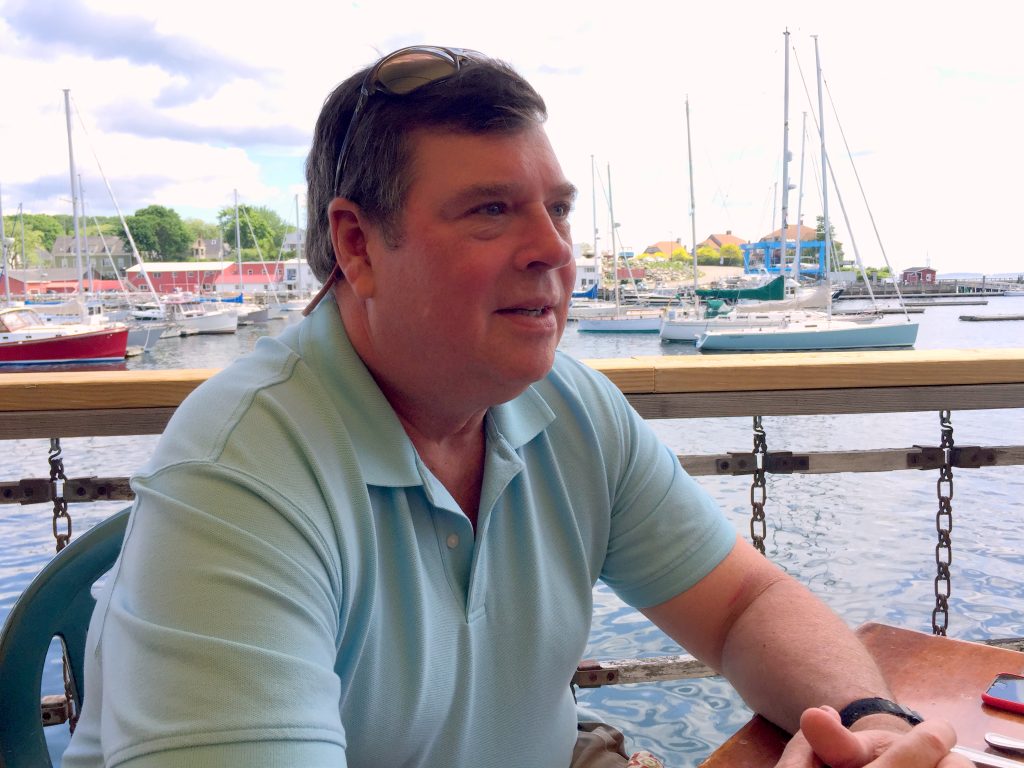 ---
Gianne P. Conard
Vice President
Gianne P. Conard FAIA is an architect, retired from the Federal Government. Prior to her work with the Public Buildings Service, Gianne was a partner with a firm in Philadelphia and a professor of architecture at Drexel, Lehigh, and Cornell universities. A Fellow in the American Institute of Architects and former board member and volunteer with numerous professional and non-profit organizations, Gianne is currently President of the Waterfall Arts Board of Directors in Belfast ME. A resident of Belfast, she is a member of the In Town Design Review Board and can be seen around town with her golden retriever, Mr. Digby Wallace (who recently passed away).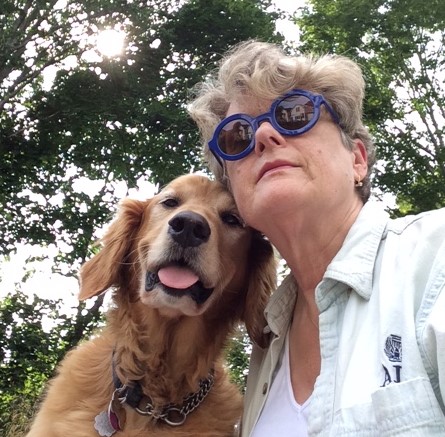 ---
Landis Gabel
Treasurer
For 35 years Landis Gabel taught economics at an institute in Fontainebleau, France. Beautiful though rural France is, for most of those summers he sought the particular beauty of the mountains and sea of the Maine coast. After retiring, he moved permanently to Maine. He has been active with the Land Trust for many years and hopes to contribute to the Trust's mission for many years more.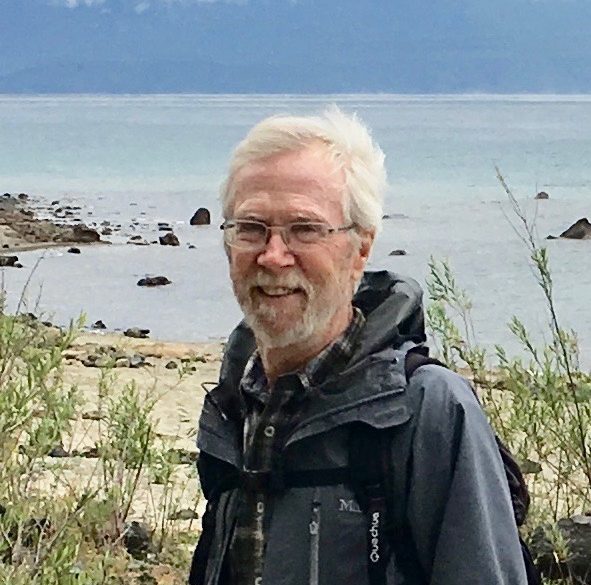 ---
Roger Rittmaster
Secretary
Roger is a retired endocrinologist, who moved back to Maine in 2011 with his wife, Jeannie Hutchins. His hobbies include natural history and nature photography, woodworking and tennis. He is passionate about land conservation, and working with Coastal Mountains Land Trust is one way he can give back to his community. He is inspired by the thought of 200-year-old oak and maple trees gracing CMLT's many preserves a century from now, and imagines the joy they will bring to people from the work we are doing now.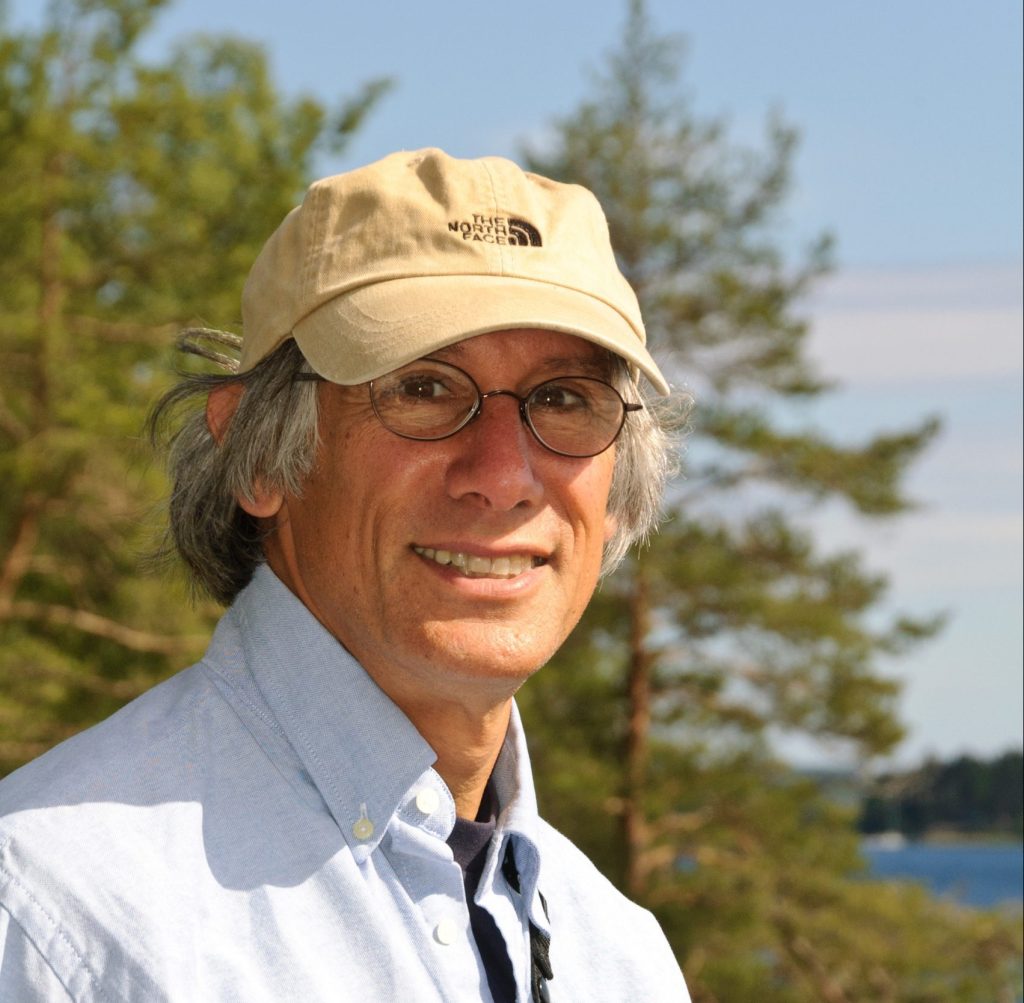 ---
Roy Call
Mid-coast Maine is a region of great natural beauty with its mountains meeting the sea, forests, fields, watersheds, lakes, ponds and variety of wildlife habitats. Roy feels that he and his family have been the beneficiaries of the Land Trust's vision and dedication in preserving permanently these special places. Roy is honored to assist in this very important work which will benefit many generations to come.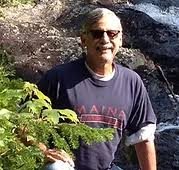 ---
Harper Coburn
Harper Coburn is a sophomore at Camden Hills Regional High School. Harper plays on the high school soccer team and is active in the school's Windplanners environmental club.
---
Jeff Davis
An active stewardship volunteer with the Land Trust for the last seven years, Jeff and his wife Theresa retired to Camden full time after more than 20 years of enjoying summers in the Midcoast. Jeff spent his career in marketing and advertising, serving as a partner and director at Sandelman & Associates for 25 years and President for 10 years. His hobbies include kayaking, hiking, fishing, mountain biking, gardening and being a member of Uke's Rock, a ukulele group based in Rockland. He appreciates the efforts of the Land Trust and the impact projects like the Round the Mountain Trail can have on the community.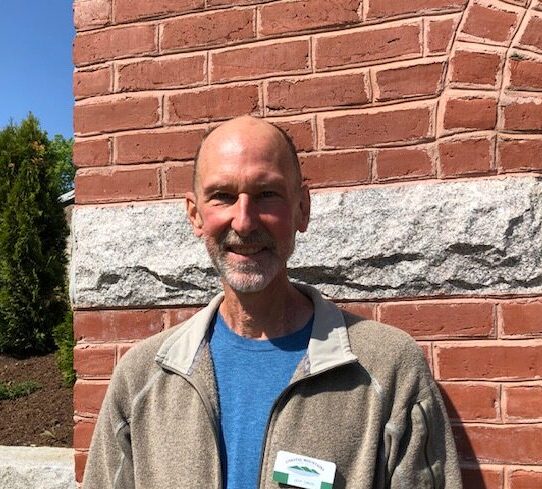 ---
Kitty Jones
Kitty Jones of Rockport is an educator and enjoys exploring the open spaces and protected preserves in Maine. Kitty moved to the Mid-coast 20 years ago with her husband and 3 daughters. She has always been passionate about and appreciative of the many opportunities we have to enjoy the Maine landscape in our area. Whether it's along the coast or on our community preserves she enjoys exploring the open spaces, thanks to the hard work and dedication of land trusts. She is excited and honored to help advance the important work of Coastal Mountains Land Trust.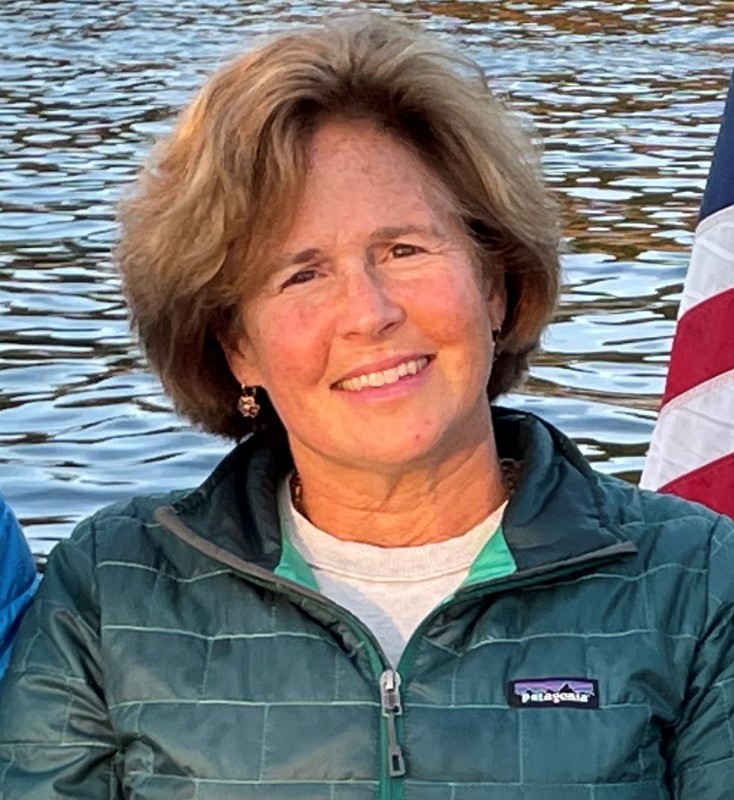 ---
Robert S. Lawrence
Bob is a retired physician and professor emeritus of Environmental Health & Engineering at Johns Hopkins University. He and his wife Cynthia have been coming to Maine since the 1970's and moved to Rockport fulltime in 2017. Introduced to the Wednesday trail crew by Phil Gaudet and the late Malcolm White in 2014, he continues to enjoy helping maintain the beautiful network of trails created by Coastal Mountains Land Trust and supporting efforts to preserve open space in this beautiful part of the world.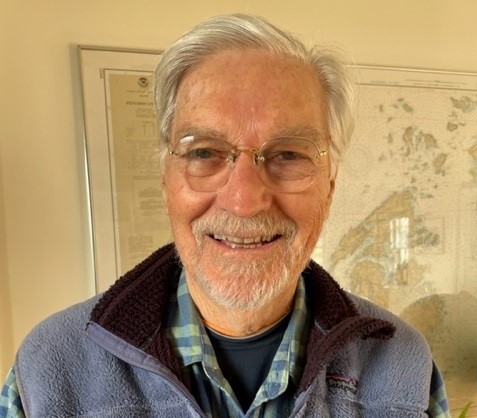 ---
Emily McDevitt
Born and raised in Northern Maine, a love for the outdoors was instilled in Emily from an early age. A lifelong runner, Emily discovered trail running in 2014, and it was this activity that led her to Coastal Mountains Land Trust. Loving community as much as she loves trails, she founded Trail Runners of Midcoast Maine (TRoMM) in June of 2015. She joined the Round the Mountain Trail Committee and worked to see this capital campaign through to the end. Once it was complete, and unable to fathom not working with CMLT, she asked what's next? And in the spring of 2021, what's next became a three-year term on the board of Coastal Mountains Land Trust, and she could not be more honored, humbled, and over-the-moon excited to serve.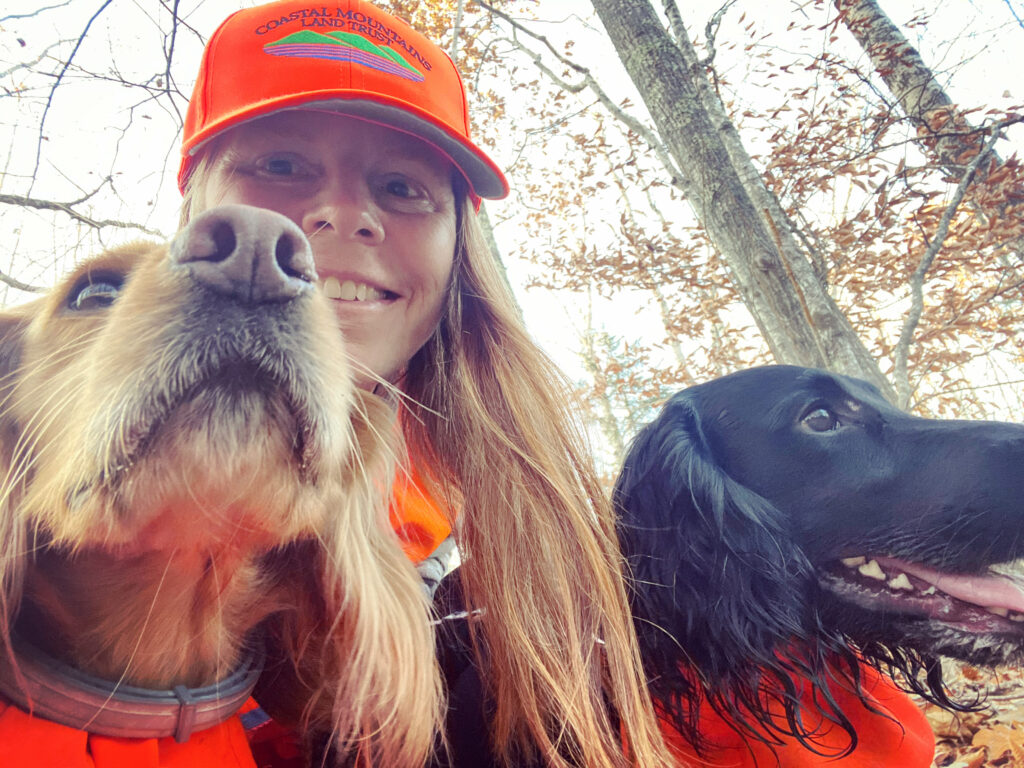 ---
David Noble
David Noble is a retired trial lawyer with wide experience in civil and criminal litigation. A graduate of Duke Law School, David is married to Gayle Elizabeth Noble, a clinical social worker. They have four adult children who live in Colorado, Illinois, Ohio and Maine. David was admitted to the Bar in Ohio and the District of Columbia and has worked for different firms from 1966-2002, primarily in Ohio, as well as having a solo practice. While in Camden, David and Gayle live on Megunticook Lake and appreciate the efforts of the Land Trust to conserve important areas of this region.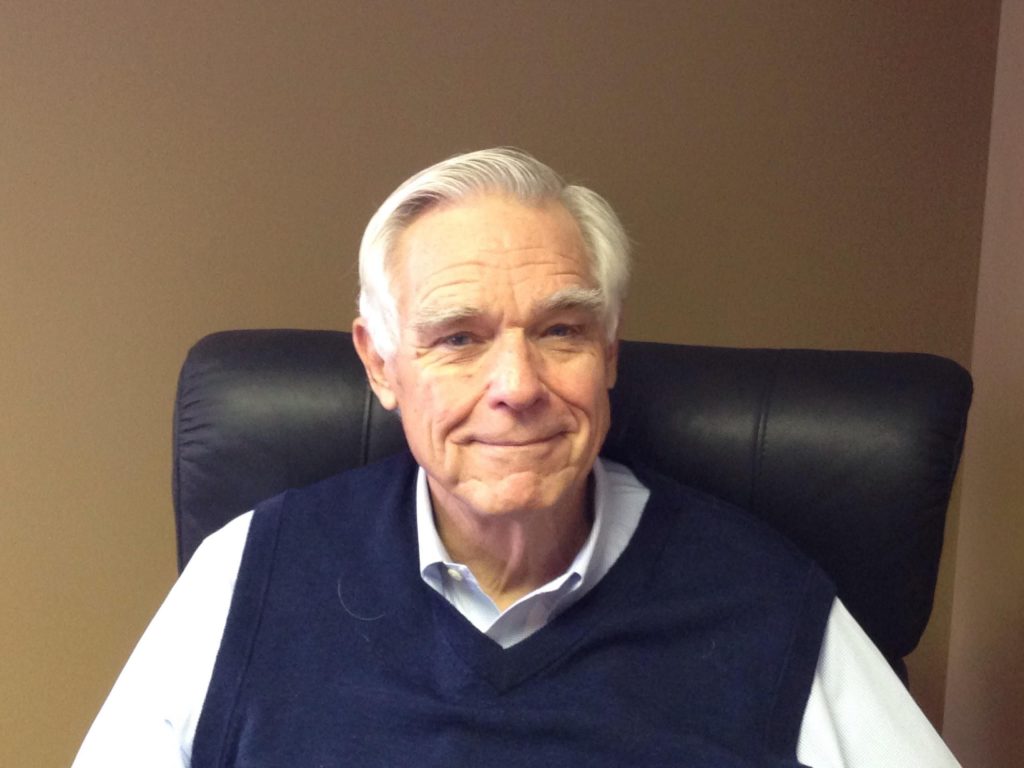 ---
Maiara Rebordao
Maiara is a rising senior at Belfast Area High School and joins the Land Trust's Board of Directors as our first student representative. Maiara is passionate about conservation and protecting the environment. She currently represents her class as a senator on student government and has a history of volunteering in the community and her home country, Portugal. She looks forward to bringing her leadership voice to the table and connecting younger generations to the Land Trust and the outdoors.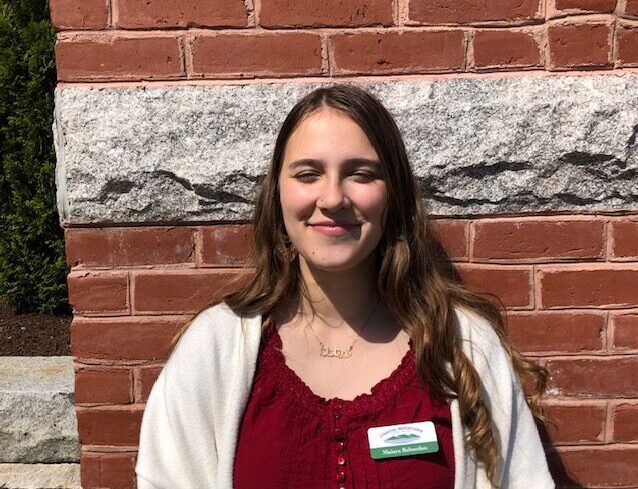 ---
David Thanhauser
David grew up in Philadelphia. After completing 2 years of med school he fled the political and social turbulence of 1971 Boston and moved to Swanville as a back-to-the-land hippie in search of peace and simplicity. He returned to med school, earning an MD in 1974 and completing a family practice residency in Augusta in 1977 before returning to live in Swanville and practice family medicine in Belfast for 40 years before retiring in 2017. He has joined the CMLT board in the hopes of assisting with land conservation in the midcoast area in general and the Hurds Pond watershed in particular. He plans to be buried on his property where he will finally be a bona fide back to the lander.
---
Judy Wallingford
Judy was the president of Maine Water Company for 24 years, retiring in early 2017. Much of that career was spent at the company's facilities on the shore of Mirror Lake in Rockport, the primary public water resource for the midcoast area. Born and raised in Maine, her family ties date back to the mid 1700's. Judy graduated from Bowdoin College with majors in geology and mathematics. She loved raising her two children locally, sharing her passion for environmental stewardship with them. She feels privileged to be part of the Land Trust; helping ensure protection of and public access to the natural beauty of the area.
---
Elisabeth Wolfe
Elisabeth is a Reflexologist who lives in Belfast. Prior to joining the board, Elisabeth and her husband Michael facilitated the conservation of two important additions to the Ducktrap River Preserve in Lincolnville and the McLellan-Poor Preserve in Northport. She is an active hiker and was one of the first people to complete the Land Trust's Hike-the-Guide Challenge. In her spare time, Elisabeth has also been the creator and coordinator of the Belfast Daffodil project. She says " I am excited about the idea of contributing to land preservation in the midcoast area of Maine by participating in a more extensive way with Coastal Mountains Land Trust. I bring my knowledge, enthusiasm, long time living experience in Belfast area (since 1981) and a deep love of the Great outdoors."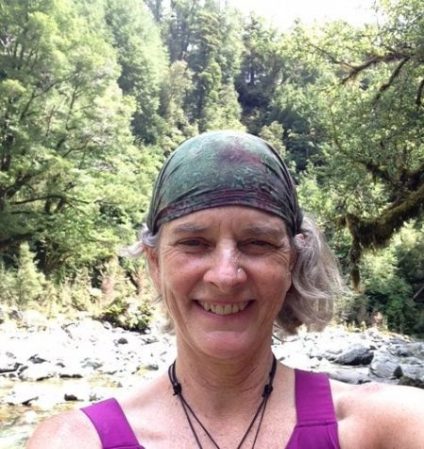 ---