Coastal Mountains Land Trust connects people to the landscapes that surround us through the conservation of open spaces and creation of trail systems.
Membership

As a member of Coastal Mountains Land Trust, you will be part of a community of over 1,500+ people helping to conserve and care for special places from Rockport to Prospect. Thank you for your generosity and for helping us conserve lands that sustain our communities and each of us.
We will write to you twice a year: in the fall describing our Stewardship programs and plans, and then in the spring to share information on our community engagement programs. While we don't expect every member to donate twice a year, we want to stay in touch and update you on our activities and progress.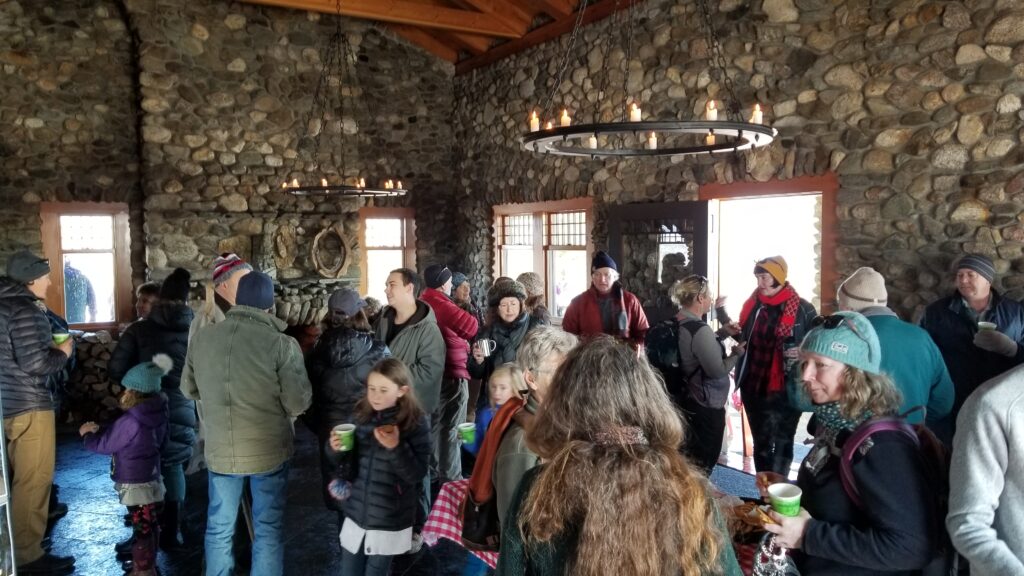 Every donation helps to fulfill our mission and qualifies you as a member. Gifts are tax-deductible to the full extent of the law.
Your Donation Supports:
Protection of drinking water, conservation of undeveloped land, scenic views, and valuable plant and wildlife habitat.
Stewardship of our properties, including trail maintenance, managing invasive species, and annual monitoring activities.
Education and recreation programs for the public and for schools.
What you Receive:
Educational and recreational programs for all ages.
Monthly E-News to your email (if provided).
Printed Newsletter 3x/year.
Trail Guide.
Become an Evergreen Donor:
Please consider making a recurring monthly donation. We deeply appreciate our Evergreen members who have established a recurring gift schedule. You pick the amount that will be taken directly from your bank account or charged to your credit card each month. We send you just one annual donation report for your tax records in January.
Give a Gift Membership:
This makes a great holiday, anniversary or birthday gift for someone who is passionate about conservation or is interested in learning more about it!
If you would like more information about becoming a member, or have questions about your current membership, send an email to Polly Jones, pollyj@coastalmountains.org or give us a call at
207-236-7091.