Connecting Kids to the Outdoors, Everyday!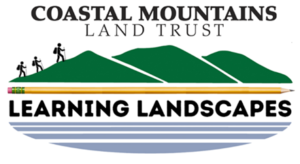 Questions about Learning Landscapes? Send an email to Leah Trommer, Learning Landscapes & Community Engagement Coordinator at leaht@coastalmountains.org or call
207-236-7091.
---
Our Vision

To connect each child in our communities with a natural place near their school and the opportunity to learn outdoors.
"Regular time outdoors helps children thrive. Over the past few generations, childhood has moved indoors. On average, today's kids spend up to 44 hours per week in front of a screen, and less than 10 minutes a day playing outdoors. And for too many kids, regular and safe access to nature is determined by race, income, identity, ability and postal code."
– Children & Nature Network
Our Goal

CONSERVE LAND NEAR SCHOOLS
Secure land or access to nature within walking distance of local schools

ENHANCE OUTDOOR SPACES
Support improvements, including trails and outdoor learning spaces

SUPPORT TEACHERS
Mentor educators in outdoor learning and connect them with a network of local organizations and resources
CURRENT WORK & PARTNERSHIPS
CAMDEN-ROCKPORT
ELEMENTARY SCHOOL
Enhance & Support
CAMDEN-ROCKPORT
MIDDLE SCHOOL
Enhance & Support
Creating an outdoor classroom for their nature-based pre-kindergarten. We are joining classes monthly to model outdoor teaching practices and provide grade-specific resources for lessons.
Partnering with Knox-Lincoln County Soil and Water District and the Stewardship Education Association to design and build an outdoor classroom. This will allow access to the riparian area for science classes to monitor water quality, among other multidisciplinary projects!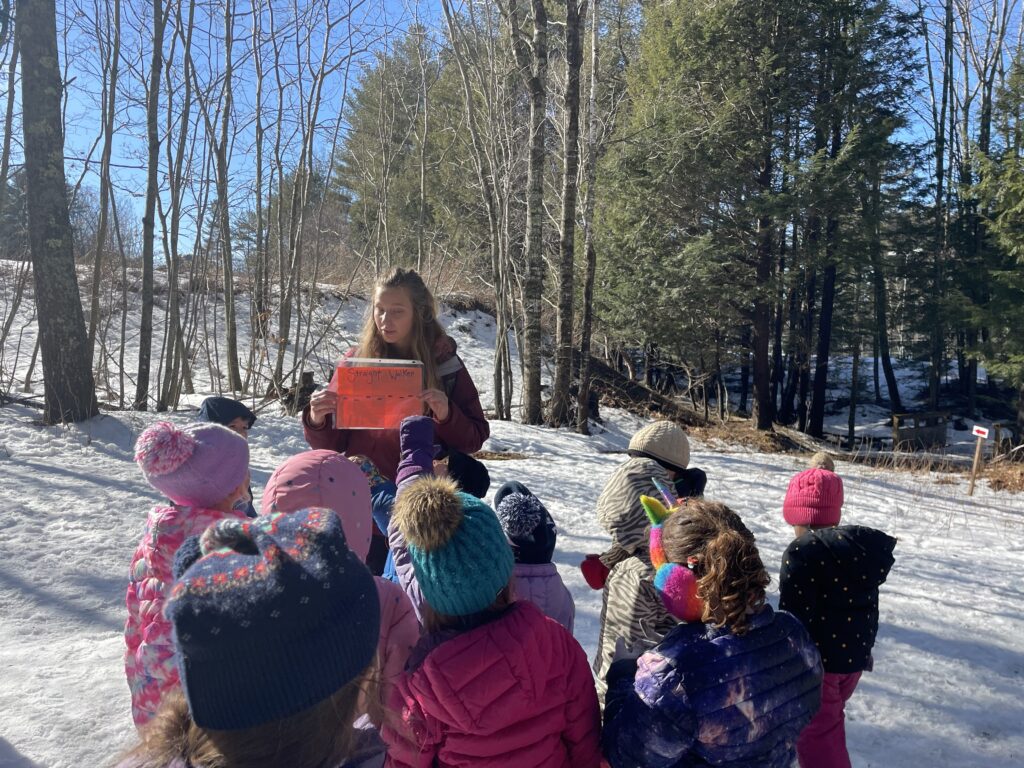 ---
SEARSPORT
MIDDLE SCHOOL AND HIGH SCHOOL
Conserve, Enhance & Support
Led their alternative education class in designing and building a trail that connects Searsport schools to our 28-acre Mill Brook Preserve (our first Learning Landscapes land conservation project).
Connected trigonometry class with a local surveyor who incorporated their lessons in a guided mock survey of their future outdoor classroom site.
Enhanced a winter clothing closet for all students to access.

Created 35 backpacks for teachers stuffed with blindfolds, hand-lenses, field guides, and more!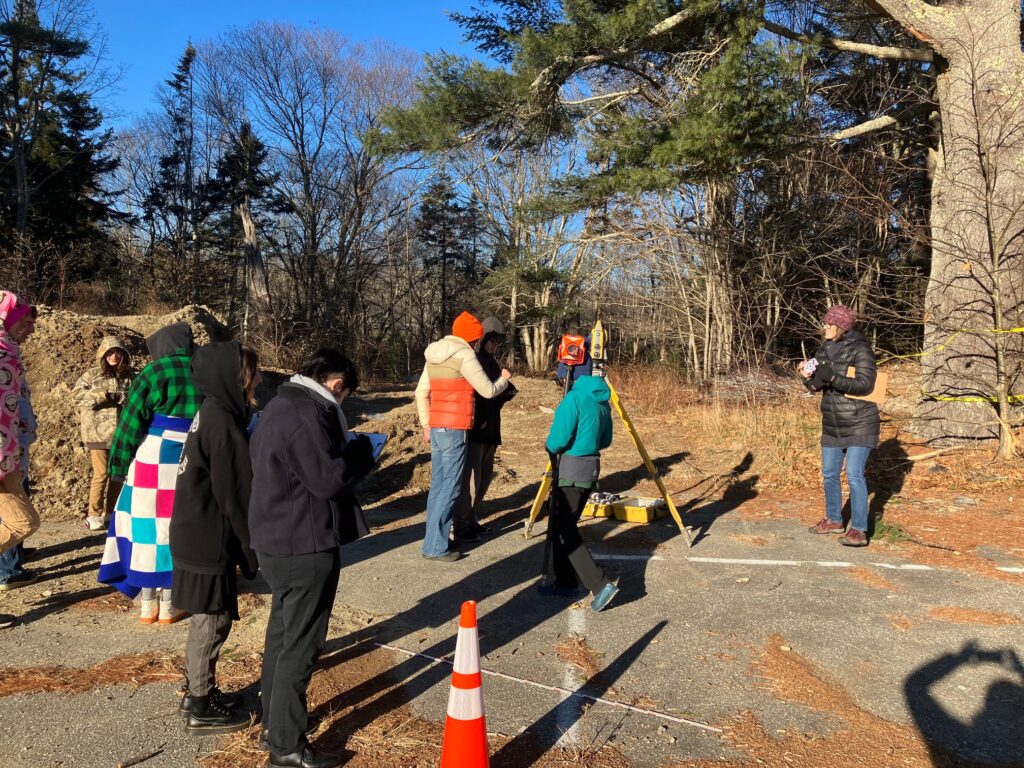 ---
WALDO COUNTY SCHOOL PROJECT
Conserve
Pursuing land access for an outdoor classroom next to a Waldo County school. To maintain confidentiality of the school and property owners, the name of this project will remain anonymous until project is made public.
---
Quick Summary:

– supporting five schools
– Mentoring over seven teachers (and more requests are coming in!)
– Leading 150+ students on ecological explorations on their school's Learning Landscape
– Working with over 30 volunteers who are supporting this new program


STAY TUNED FOR MORE!