Route 52,
Lincolnville

1140 acres

5.6 miles round-trip, moderate

Hiking, Birding, Fishing, Snowshoeing, Cross County Skiing
---
Trail Descriptions
5.6 miles round-trip, moderate Moderate difficulty trail up to 5.6 miles out and back. Our largest and most wild preserve, this land protects the river's shoreline for wild Atlantic salmon habitat. The first 1.4 miles of the trail are shared with a snowmobile trail. 0.25 miles later the trail reaches the river, where a trail bridge used to stand.
---
Special Information
Please note: the bridge across the Ducktrap River is out. The river is often impassable, cross at your own risk.
---
---
Look for
Mature hemlock groves, home to painted trillium and Blackburnian warblers Tracks in the winter, including moose, deer, bobcat, and coyote Geotextile fabric used to eradicate invasive Japanese knotweed
Directions
From Lincolnville Center, drive north on Route 52 for 3.5 miles. You will descend into a valley before a steep hill. The trailhead is located on the left, about 100 yards after Route 52 crosses the Ducktrap River. Park along the road.
History
This land was conserved in numerous stages from 1996 to the present, led by the multi-stakeholder group Ducktrap Coalition.
Additional Information
ADOPT-A-TRAIL SPONSOR In memory of Richard C. Hennemuth. #ducktrapriverpreserve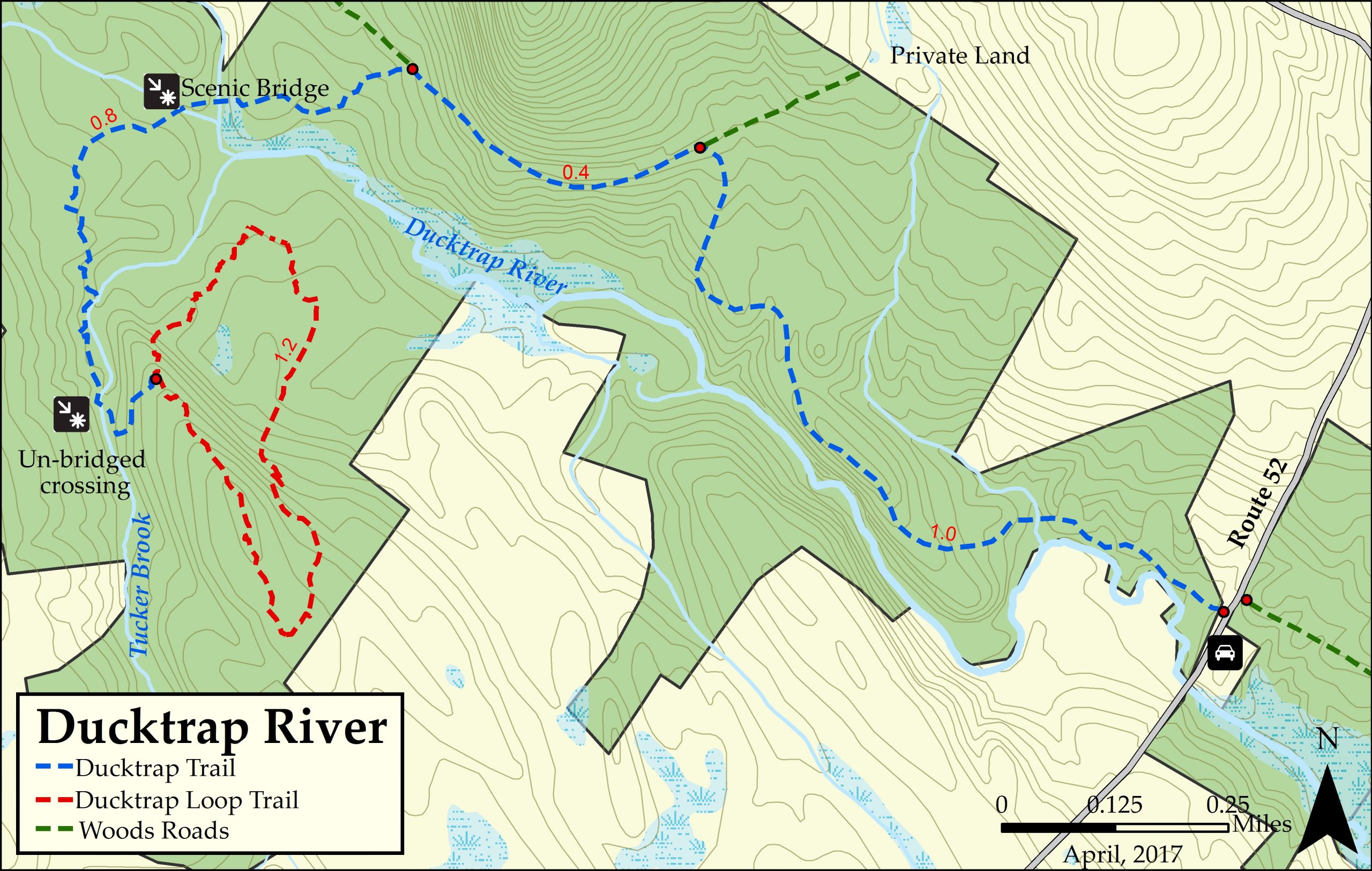 ---