Prescott Hill Road,
Northport

0.25-mile, one way.

Hiking, Birding, Fishing
---
Trail Descriptions
BABBLING STREAM, MATURE FOREST, OLD DAM ABUTTMENTS: Wander through this easily accessible pocket preserve, with its mixed and diverse forest and charming, ecologically important stream and wetlands.
---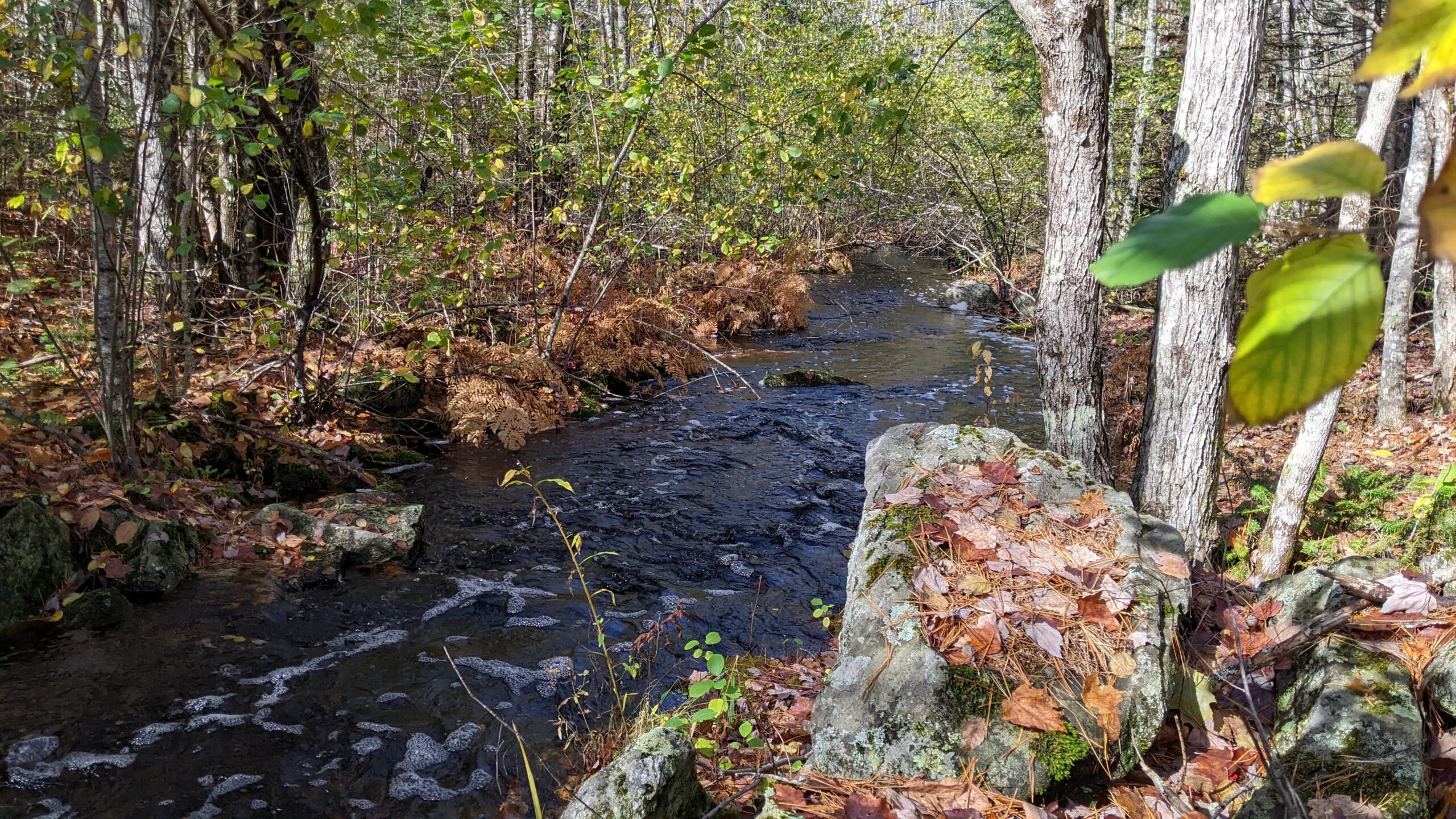 ---
Directions
From Belfast, take Main Street to Route 52 (Lincolnville Ave on the left). Continue 3.8 miles south, before turning left on Prescott Hill Road after the sharp curve right. Go 0.3 mi down the hill and park in the pull-off on the left (north).
History
Sue Conard and David Randall donated this property in 2021. Was once the site of a stave mill.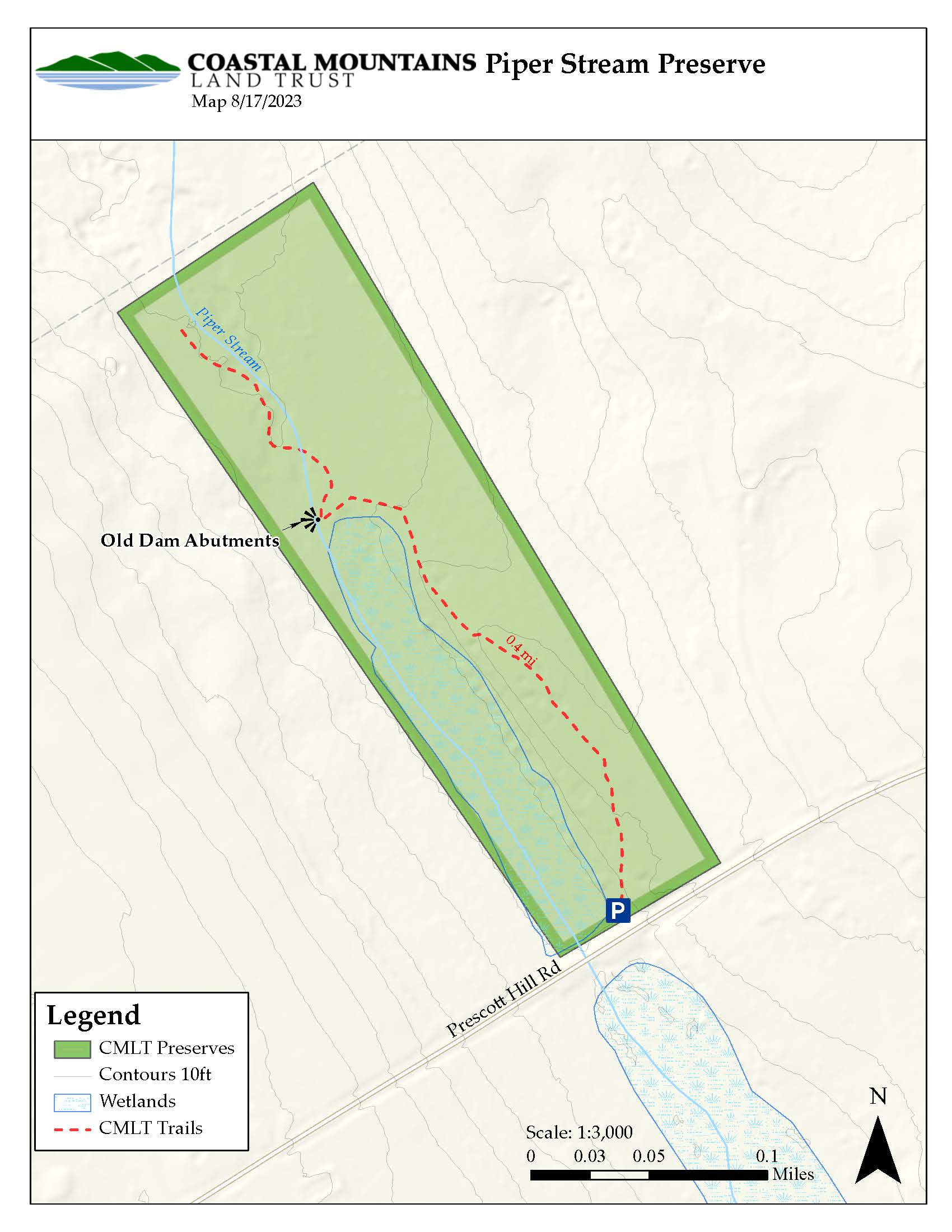 ---