Molyneaux Road, Camden,
Camden

Hodson: 35 acres; Rheault easement: 119 acres

Hodson Loop, 0.75 miles, easy; Howe Hill Summit, 1.2 miles

Hiking, Snowshoeing, No Hunting, No Dogs
---
Trail Descriptions
Explore the hemlock grove and historic mill site along Sucker Brook. The Hodson Loop passes mature hardwoods and apple trees. The Summit Trail crosses the forested Rheault easement to the summit of Howe Hill, a managed organic blueberry barren. Please respect the farm by staying on trail.
---
---
---
Look for
- Engraving of the Howe family name on the rock at the summit - Views of Bald and Hatchet Mountains, Camden Hills State Park, and Penobscot Bay - Tiny brown elfin butterfly throughout the blueberry barrens
Directions
From Camden, take Washington Street/Route 105 for 2.5 miles. Turn left onto Molyneaux Road and drive approximately 0.6 miles to the preserve parking area on the right.
History
The Hodson Preserve was donated by Caroline O. Hodson in 1992. Sarah Rheault donated the Rheault conservation easement in 2005.
Additional Information
ADOPT-A-TRAIL SPONSOR Stephanie Smith, in memory of Richmond Smith. #hodsonpreserve
Public Use
Dogs are not allowed at this preserve.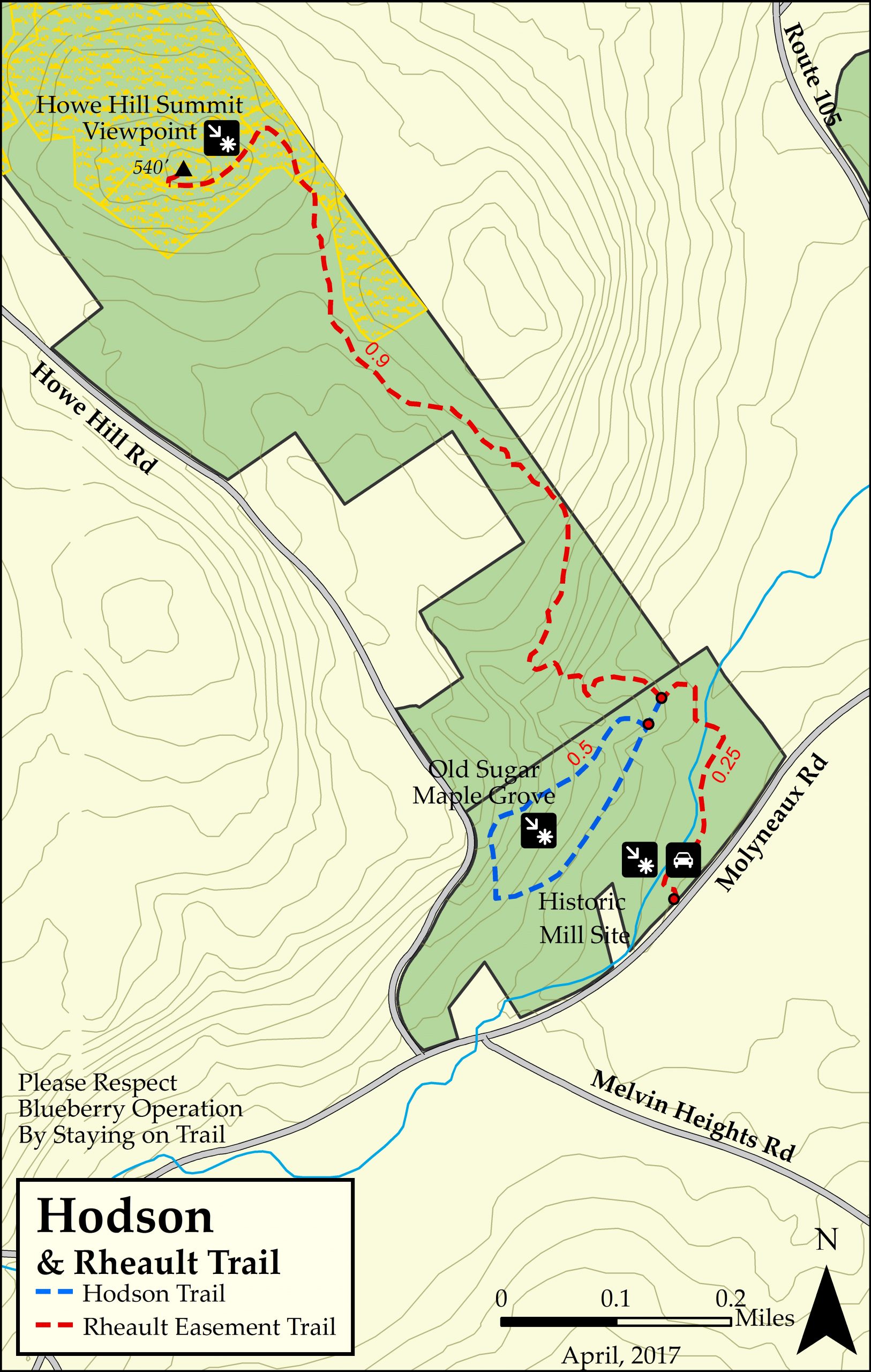 ---