There are many ways to support our land conservation mission. We invite you to choose the one that works best for you.
Give Today
Your gift protects land, forever. Land trusts across the country are protecting farms, forests, parks, and more for the benefit of all people. Every acre land trusts conserve keeps the planet healthy and provides more places for everyone to get outside. Your donation helps Coastal Mountains Land Trust and its members protect the land we need and love, forever. We welcome your support here.
Evergreen Program
Help save the places you love, every month. When you sign up to become a monthly Evergreen donor, you can make a generous recurring contribution in an amount that fits your budget.
Through a monthly sustaining gift, you help create a continuous base of support to protect land in your community year-round. You can easily set up your giving through convenient, automatic monthly payments. It's simple to make your monthly commitment online today!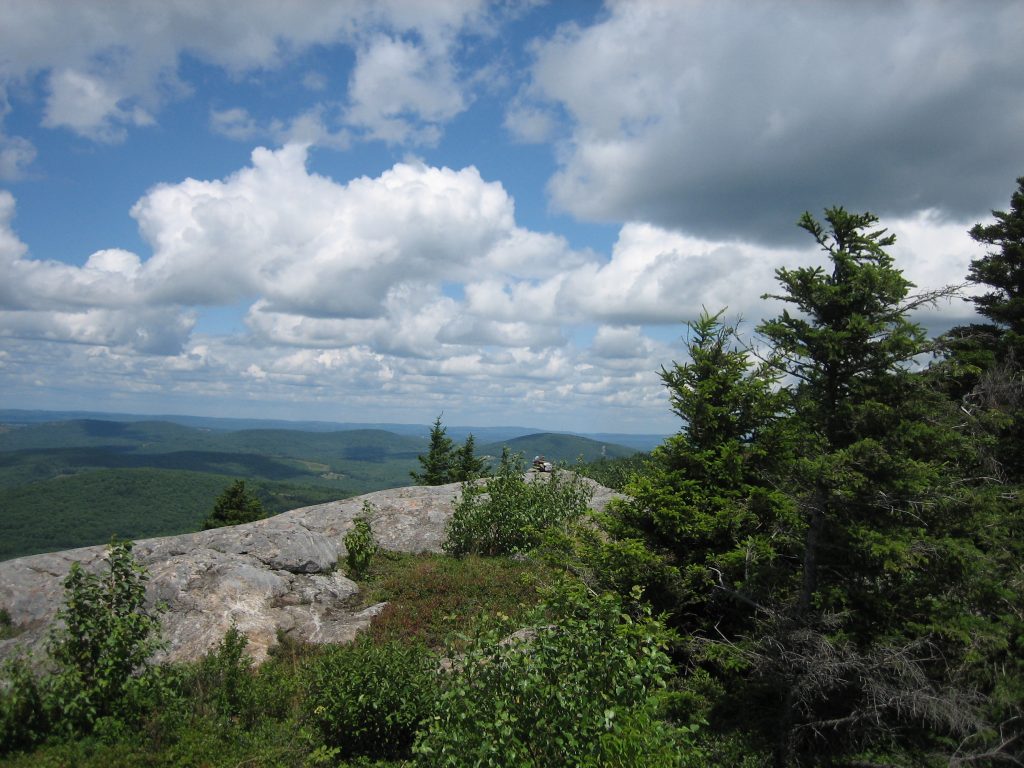 Employer Matching
Does your employer match your charitable gifts? You may have the opportunity to double your gift and your impact by notifying your employer of your contribution. Call us at (207) 236-7091 with questions on making an employer matching gift.
Donor Advised Funds
Making a gift to the Land Trust through your Donor Advised Fund is simple. Your may recommend a grant by contacting your financial institution or fund manager and letting them know how much you would like to donate. The grant will arrive directly to the Land Trust. Please make a special request for your name and address to be included with your distribution, so you can be properly recognized for your generosity.
Give from your IRA
Your will or living trust is an important way to provide for family and friends, plan the management and disposition of your estate and ensure a lasting legacy for the causes that have special meaning for you.
If you're 70-1/2 years of age or older, you can make charitable contributions from your traditional or Roth IRA, potentially reducing your taxable income. You may also qualify to donate up to $100,000 directly to charitable nonprofits from your individual retirement accounts without it being treated as taxable income. One essential detail — your plan administrator must issue the check directly to the charity.
Planned Giving
Legacy gifts (also known as "planned gifts") are a powerful way anyone can help make sure our beautiful open spaces remain open and beautiful. There is no greater gift you can give to future generations.
Gifts made through wills and living trusts are easy to arrange and can be changed at any time you choose, giving you maximum flexibility in your planning. You will also enjoy peace of mind knowing that your property will be put to good use when you no longer need it, but your cash flow will not be affected today. SEE MORE PLANNED GIVING
It's always important to consult with your financial and legal advisors when making these decisions for the future.
Gifts of Stock
When you donate appreciated stock or other securities, such as bonds or mutual funds, you can realize more tax benefits for your contribution than if you donated cash. Gifts of stock or other securities such as bonds or mutual funds are an impactful way to help conserve the places people love. By donating appreciated stock, you could:
Avoid paying capital gains taxes that would otherwise apply if you had simply sold the asset.
Receive a tax receipt for the current fair market value of the stock on the date of transfer, no matter what you originally paid for it.
Provide more clean water, more local food, more farms, more scenic beauty and more places for people to enjoy nature.
Please consult with your accountant or a qualified tax professional regarding charitable tax deductions.
Please transfer gifts of securities to our account at the Allen Financial Group:
DTC number: 0226
Receiving Account Number: H2Y265440
Account Name: Coastal Mountains Land Trust
If you have any questions, please contact our broker:
Trisha Wadsworth
Allen Financial Group
(207) 236-4311 ext. 511 | TWadsworth@AllenFG.com
Please call our office at (207) 236-7091 to notify us of your intent to donate stock to the Land Trust.
---